Disposable VR Face Covers
Hygiene is more important than ever now, especially with the recent outbreak of the coronavirus. If you're going to share a headset with someone it's a good idea to protect yourself and others from picking up germs from the sweat secreted by others. The cheapest and probably most sensible way to do this is by using disposable face covers. These hygienic covers are suitable for VR entertainment during family gatherings, VR business users, VR experience stores, gaming conventions and other scenarios where some form of wearable mask is required.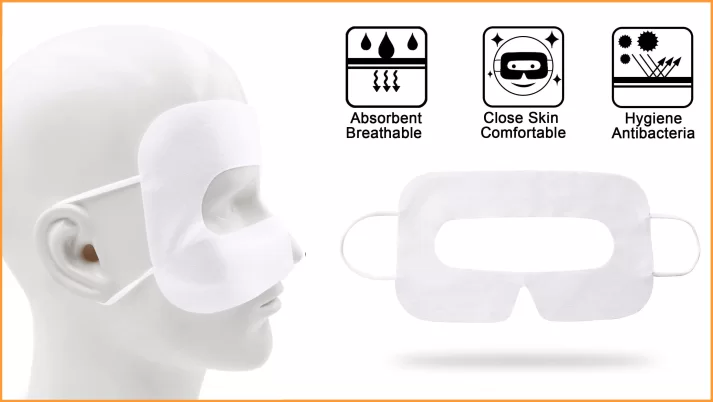 Check out our Black Friday VR accessories section, you may get a better deal.
There are many types of disposable covers available, many of which are universal for the majority of VR headsets. Bought in bulk, a typical hygienic face cover will only cost you between 23 and 38 pence; they are inexpensive and do a great job.
The AMVR disposable VR facemask is made from a nonwoven fabric. They are soft and breathable and are the perfect accessory when viewing in VR. They have a flat ear loop on either side of the mask to ensure they stay secure and there are cut-out areas for the eyes and nose area of the mask, allowing you to breathe freely. More importantly the mask protects the part where the skin directly contacts the surrounding part of the inner VR faceplate. There's no longer any need to worry about sharing your VR headset with others.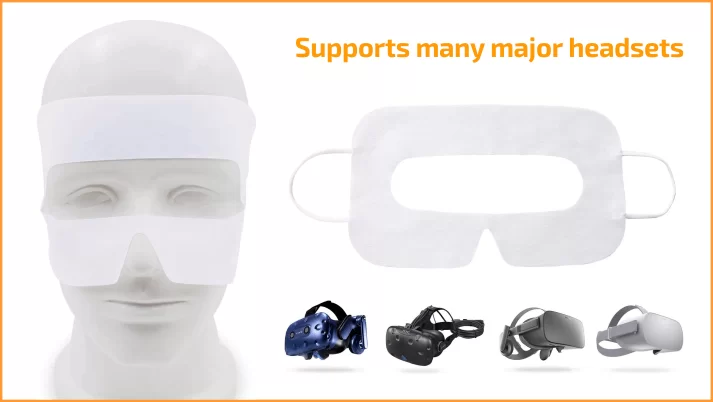 Supported VR Devices
The AMVR disposable VR face mask supports the following VR headsets - Gear VR, VR BOX, Oculus Quest, Rift and Rift S, Oculus Go, PlayStation VR, HP Reverb G2, HTC Vive, Vive Pro and Vive Cosmos, Valve Index, HoloLens, Microsoft MR Headset and many other popular VR Headsets.
Alternative - UV Light
If you operate a business such as VR gaming experiences, where multiple users are swapping headsets constantly, you may be better off with something a little more substantial, such as the Cleanbox! Cleanbox is a revolutionary device that uses light - specifically medical-grade ultraviolet directional lighting. This means that 99 percent of viruses, bacteria and fungi are eradicated. How long does this take? Unbelievably, less than 60 seconds!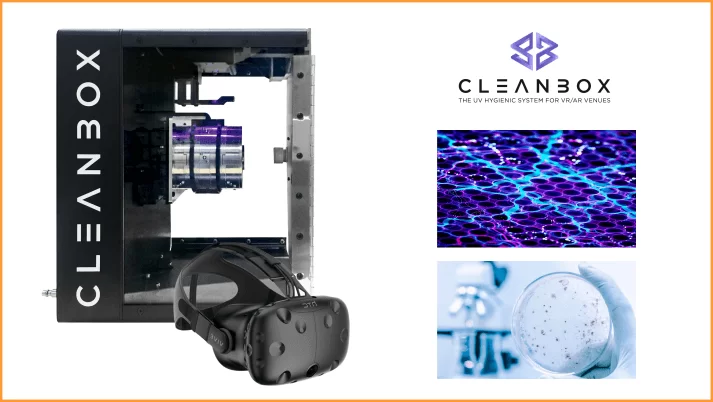 To find out more about this alternative to bacteria-free headsets, take a look at the full review - CleanBox VR headset sanitiser.
Please share your experiences and opinions in the comment box below.