Headset Display Stand - Quest and Rift S
If you have the space and like to keep everything neat, tidy and in the right place, a VR headstand is a good idea. The AMVR VR headset stand is an excellent choice and compatible with the Oculus Quest, Oculus Quest 2 and the Rift S virtual reality headsets.
The AMVR headset stand is specially designed for displaying and storing the Quest/Quest 2 and Oculus Rift S VR headsets. The VR display stand is a detachable design and can be easily stored away and re-assembled at any time.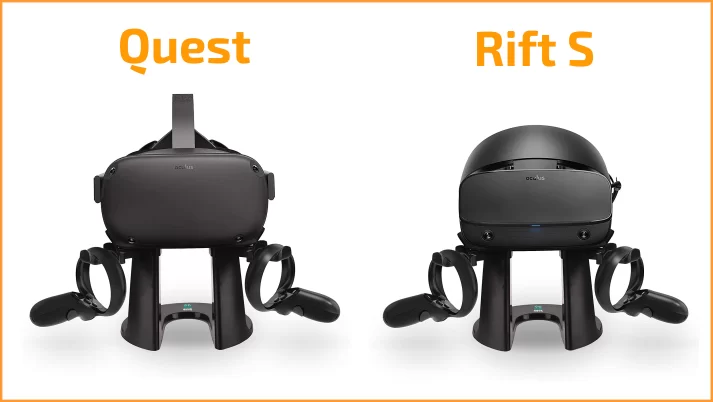 The VR stand is easy to build and only takes a few minutes. It's just a case of slotting the pieces together, putting your VR Headset and Wireless Controllers on the VR stand, and boom! You're done!
The VR headset stand has a low centre of gravity offering a wide stance for perfect balance and extra stability.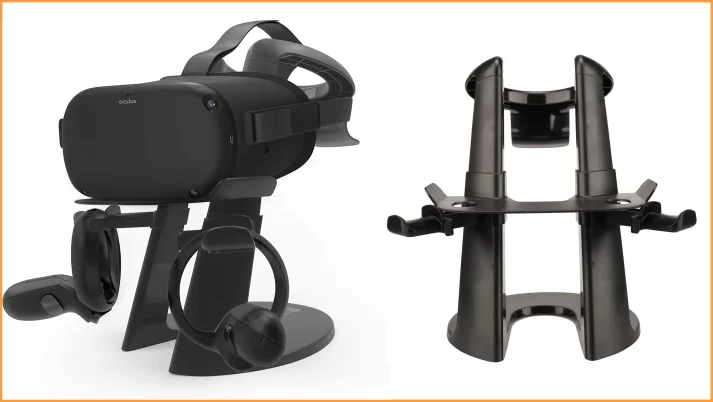 Compatibility
Although the VR headstand is specifically made for the Quest, Quest 2 and Rift S, it's also compatible with most standard sized VR headsets including Oculus Go, PSVR (Sony Playstation VR), HTC Vive, Vive Pro, Vive Cosmos, Vive Focus, Samsung Gear VR, in fact, almost any all-in-one VR headset.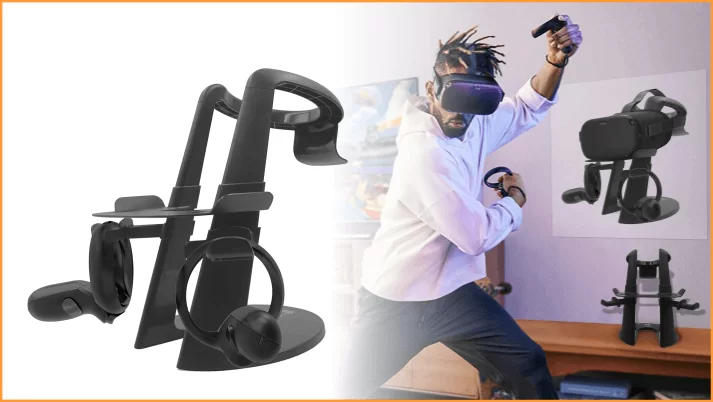 AMVR warrants their product for 18 months from the date of the original purchase from any manufacture defects. If the device fails due to a manufacturing defect, it's simply a case of contacting the seller directly to initiate the return and warranty process.

Verdict
Yes, VR stands are a great idea if you like to keep things neat and tidy, but more often it's difficult to find a place for the stand itself! If you're anything like us, your workspace is probably full of crap – I mean, useful stuff…certainly on our desks there's no room for a toothpick, never mind a VR headset stand!
If you're in the same predicament and have limited space, there's always the alternative…

Have any comments? Please add them in the comments box below...