Oculus Quest / Quest 2 Headphones
Let's face it, the sound on the Oculus Quest or the Quest 2 isn't overly great, by any means, certainly if you're someone accustomed to high quality sound. That's where the Kiwi Headphones come in.
The KIWI Oculus headphones are stereo earbuds that are custom-made, in-ear earphones for Oculus Quest, Quest 2 and Rift S VR Headset. These earbuds are the perfect sound accessory for your VR headset. The cable is high strength, very durable and tough.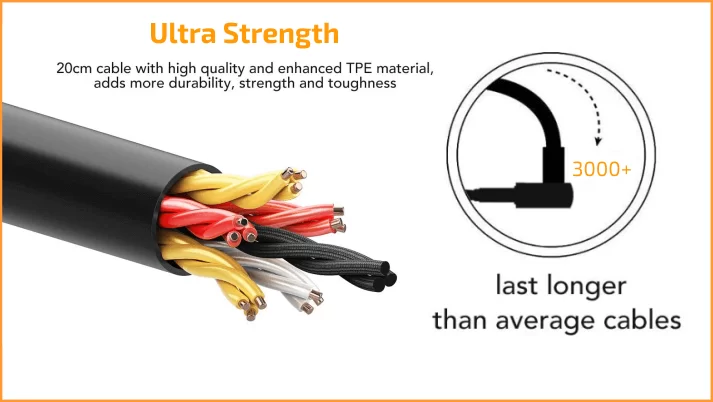 There are two separate earphones (3.5mm plugs) that provide you with incredible sound quality, adding more to the immersion experience. They are made from a mixture of aluminium alloy and TPE material, and are comfortable, durable and light. They have a set length of 7.9 inches (20cm) to avoid any snagging.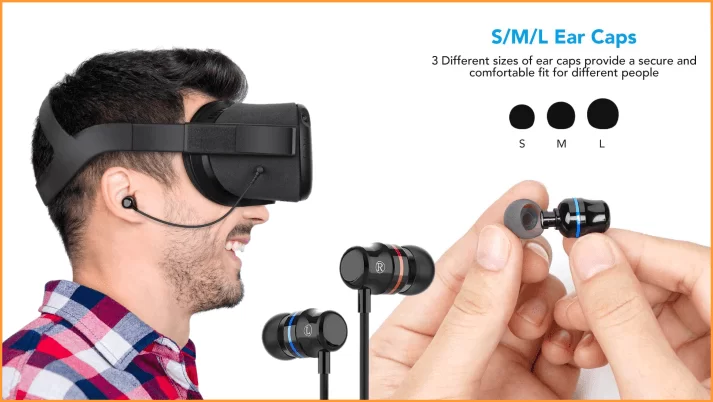 The two earbuds come with three different sized silicone caps - small, medium and large.
Verdict
Wow! What a difference. You get so much more of an immersive experience with decent sound. These little beauties are a godsend! They fit comfortably and stay stable in your ear - great for noise insulation if there happens to be any chatter or a television playing in the background.
Sound-wise, these earbuds have a pretty impressive bass, with clear trebles and crisp stereo sound that definitely enhances gameplay. We also liked the fact that they were marked with "L" and "R" and only produce one channel of audio for each ear. The 3 different sized TPE earbuds (gel-caps) are a nice add-on and are dead easy to fit.
The earphone cable didn't really need to be as long as it is, but can be easily shortened with a little PVC tape if you prefer. When not in use they simply dangle from the headset and are quick and easy to pop back into your ears at any point.
Don't go wasting your money on expensive alternatives, try these first. You won't be disappointed.

Do you own a pair of these headphones? Tell us what you think of the sound quality and leave me a comment in the box below...