Welcome to "LIFE... on the other side"
"What is VrOne, who are we, and what do we do?"... Well, good question!
About us and our Mission
VROne.co.uk is a small, dedicated team of virtual reality gaming monomaniacs. Our aim is to provide VR enthusiasts with up-to-date information on the latest VR headsets, games, peripherals and best buys - not to mention product comparisons and in-depth reporting on upcoming technology.

We're your personal resource for the latest and best virtual reality has to offer. We are doing our utmost to keep you in the loop on what's in the pipeline; from new product and gaming hardware, upcoming release dates of the latest games, as well as providing in-depth reviews and advice on headsets, accessories and related 3D hardware. Our dedicated team of content writers source the latest products and news on upcoming technology.

Our goal is simply to be honest and unbiased about the things we review. Reviews are personal and in some cases, subject to criticism…and that's okay. Everyone has their own opinion. While our dedicated team do their best to be fair and provide a good overview of the products reviewed, here at VROne, they're just expressing their own opinions.

The future of Gaming, its hardware and the technology used to power it are in the hands of the consumer - "That's us". We all want to play the best-of-the-best, as well as have the hardware capabilities to match it. Although most of this mindset is determined by what the gaming industry delivers, game developers do pay attention to market trends. If we shout loud enough about the type and style of games we want to play, they will hopefully take notice and develop the games we want.

Why not express your interest in the future of virtual reality and gaming? We would love to hear your feedback and opinions. Make the jump and join VROne today. It's free, fun and rewarding.


The Team
We're a small dynamic team of seven who proudly consider ourselves as geeks...VR Geeks who simply love everything about virtual reality; from the latest innovations in the world of VR to AR (augmented reality, in case you weren't sure :-).

Our team consists of a mixture of somewhat 'experts' and enthusiasts who are obsessed with technology of all kinds. Virtual reality mainly! The entire team all have a background in IT of some form or another. So when it comes to tech, we know our stuff.
Meet the
Team

Geeks
Pierre (aka Pedro)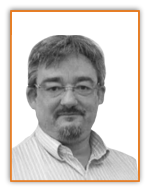 Hi, I'm Pedro, the founder and creator of VROne.co.uk. So, how did I get here?... Well, it's a short story. I fell in love with VR the very first time I slipped on my first headset, a Samsung Gear. My first VR experience was Land's End... Wow! What an experience. I'd played many linear 2D games, mainly FPS, but playing in VR was a whole new experience to me. I'd never seen anything like it! I was literally swept off my feet, as it made me a little dizzy.

I'm now a passionate, avid lover of anything VR. Both myself and my loyal team of monomaniacs share common interests, although our views may differ somewhat. Just like you, we all have our own opinions and that's why we're here.

Pedro; "My fellow gamers and bloggers, we want to hear about your VR gaming experiences, the kit you use, pros and cons, general advice and your thoughts on any upcoming VR technology".

Join us in the quest for the best that VR has to offer. Become a part of the community or our team, here at VROne.co.uk

Rosemary (aka Rose)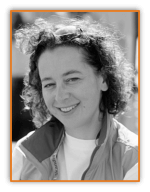 Hi, I'm Rose! Pedro's other half. I'm not massively into virtual reality to be perfectly honest, my interests are more around reading and writing, and I've already written my first crime novel - nothing to do with VR I'm afraid! I do some proof-reading of articles on the odd occasion and I test the VR games that Pedro is scared of (oh yes you are!). So where do I come into all of this? Like I say, Pedro and I are joined at the hip, so I'm often dragged along to VR exhibitions, like VR Days 2019 in Amsterdam, to hold his stuff while he plays (sorry, 'works'), and assist him with video interviews. It's good fun really - but don't tell him I said so!

Rose; "If you see us out and about, do say hello, we'd love to meet you! But be warned, I'll probably pressure you into buying my book, Undercurrents (go on, you know you want to!)".

Christiane (aka Chris)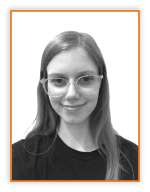 Hi, I'm Chris! I'm a freelance writer that's been brought on to help bring VR to the masses - at least in theory. I spend most of my time trying to wrangle Jason's ravings into something half-readable. But when I'm not deciphering the scrawls of a VR-loving madman, I love getting my teeth into some good tech. I've been a gamer for years now (mainly on PC), but since I was introduced to VR last year, I've been completely hooked. I love having this opportunity to see what VR gaming has to offer, and to explore this exciting new technology firsthand.

Chris; "I hope that you're able to find both in-depth reviews and advice, as well as a warm community here at VROne".

Bubbles (aka Bubs)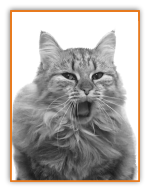 Formally from Siberia, Bubbles joins VrOne as our team mascot. She's currently head of human resources, believe it or not. Not only is she a good pen-pusher, she's great for reducing stress around the office. You'll often see her laying on paperwork, playing with VR gadgets and wiring and even running across keyboards. Bubbles' favorite is Chris and she follows her around everywhere. She'd love to write alongside Chris, but her typing skills are diabolical! Her pay is regular feeding and snacks. Give her a pat and cuddle and all your worries will disappear.

Bubs; "+96455588888 cc888ydsdwear88888888',mnopoooosfit1".

Greg (aka Chez)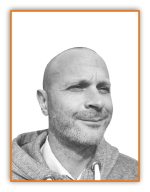 Greg joins VROne having earned his medals testing, mucking around and dismantling VR headsets. Not only is he a whiz on the dance floor, he owns several HMDs. "I've tried every headset on the market," he says. If you're after the right headset or a point in the right direction, Chez is the man to ask. He's not one for writing reviews on anything, though. He scribbles it out and leaves that for Chris to do. Chez is not one for getting his hands dirty.

Chez; "Can anyone recommend some really good hair tonic?...Failing that, a bottle of gin"?

Scott (aka Mine's a Pint)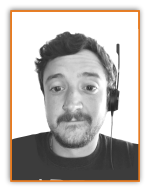 Without a doubt, Scott's experience in IT is unsurpassed. Whenever we have technical issues in the office, Scott's the man we turn to for advice. Luckily for us, he's a pretty good writer too, and often writes game reviews for the site. If you want something done quick, just use the magic words "I'll buy you a pint", and he's off!

Mine's a Pint; "Please buy me a pint if you see me out and about, I need it working with this lot!".

George (aka Ginge)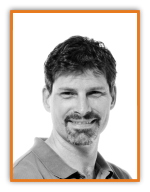 With over 12 years of experience in graphic design, video editing, marketing and social media - as well as other miscellaneous things, we have given George total freedom to enhance the overall look and feel of our website.

Ginge; "Thanks for taking a look at VROne, I'd really like to hear your comments and experiences with virtual reality, whatever the subject".

Logan (aka Bougy)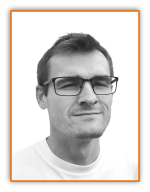 An experienced freelancer, Logan brought his encyclopedic WordPress knowledge on-board. He crafts page content and layout for ease of use. As well as flourishing in WordPress and Web Development, Logan brings an enviable knowledge of SEO to VROne.

Bougy; "Please ping me if you have any ideas on where I can improve your browsing experience, amongst other things".

Contact us