Quest - Silicone Protective Cover
Cover If you love your Quest, you may want to look after it with a protective silicone cover from Eyglo. VR headsets aren't as robust as you'd think. Yes, you may have dropped it a few times and it still works, so why bother? Well, it's only a matter of time before the last drop is enough and your headset stops working altogether! However, there is a simple affordable solution.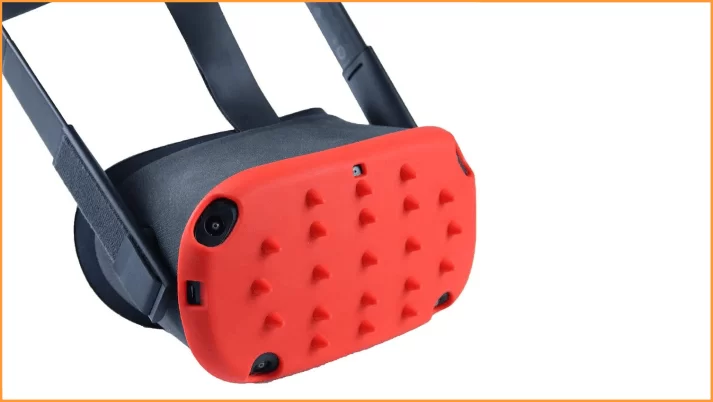 The Eyglo protective cover is a lightweight, silicone, protective face-plate that protects the major components of your Oculus Quest. These critical parts are housed within the front part of the headset and, because it's front-heavy, when dropped the front face is usually the first to hit the floor.
The surface shape of the protective silicone cover comprises flexible elastic nipples, which absorb energy should the headset ever be dropped. This prevents the VR glasses falling out and protects internal components from any serious damage. The housing cover effectively cushions the impact, protecting your Oculus Quest headset should you, or anyone else, drop it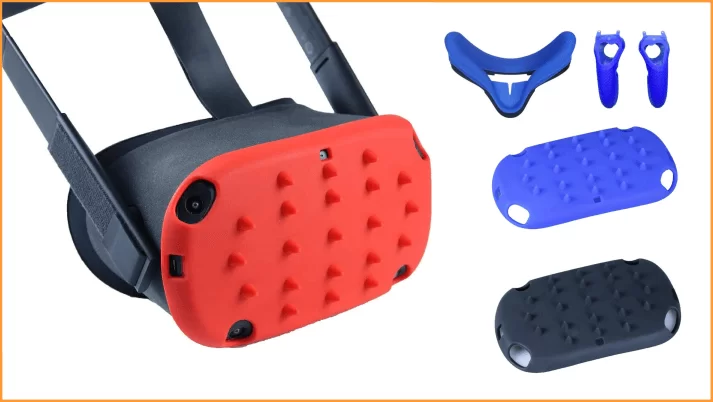 Verdict
A great idea and well worth the money. It's certainly better than having to fork-out another £400 for a new headset - that's if you can still buy one at that price.

Have you any comments about this protective cover or any others you recommend? Leave a message in the comment box below.