Knuckle Strap for Oculus Quest and Rift S
I must say, KIWI makes some fantastic intuitive products for VR. They already have an excellent solution for sound, with the KIWI earpods, and these knuckle straps are another great solution.
Features
The KIWI design grips are essentially knuckle straps that are compatible with the Oculus Quest and Oculus Rift S Touch Controllers. They have a fully adjustable Nylon fixing strap, that is tailor made to fit the controller and wrap securely around your hand. The straps allow you to release your hands from the controllers, but keep them in place, offering greater immersion while in VR. They also provide better protection for your controllers.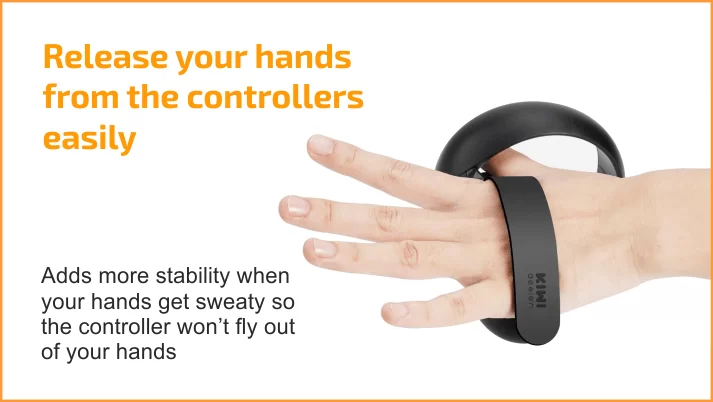 The knuckle straps are wear-resistant and comfortable - made of high quality PU leather material, non-slip and durable, making the gaming experience more enjoyable, especially during longer gameplay sessions. The use of Velcro makes the straps quick and easy to adjust to any size hand, making the controllers a perfect fit. The knuckle straps are easy to install and remove thanks to the unique design.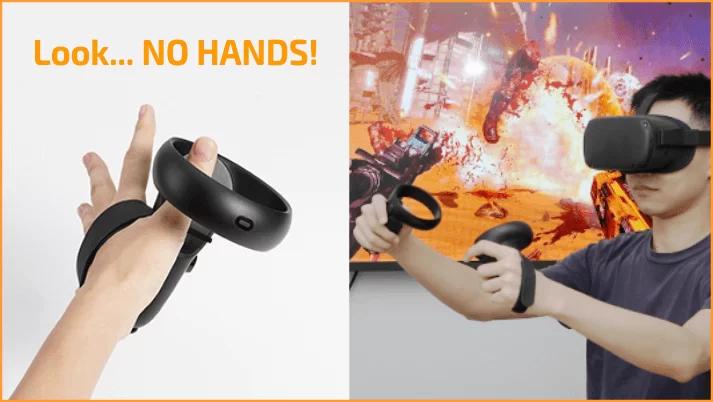 What you get
You get one pair of knuckle straps, a user guide and an 18-month product warranty, along with 24x7 friendly customer support.


Verdict
At first, I was a little sceptical of these knuckle straps. We'd bought similar products in the past and, to be honest, many weren't very good. Among the ones we'd tried, the Mamut grips worked fairly well, but they were a little too bulky and the strap itself never felt like it was in the right place.
The price of the KIWI knuckle strap was quite reasonable compared to others. Its primary feature is to keep your hand strapped securely to the controller, which is good because the strap itself doesn't look like it would do much in the way of protecting the TV screen should it ever get a clout!
The key benefit of knuckle straps is knowing that you can finally let go of the controllers without them falling out of your hands. The other important advantage is the immersion you get when playing vr games. The overall design and quality is very good and they look pretty slick.
There are two mounting methods, meaning you can attach the straps in a way that suits your hands or the type of game you play. You can either mount the strap around the neck, or the rim of the controller. I personally preferred the straps attached around the neck, as it has the added benefit that if I leave my index finger out of the grip it is free to press the trigger.
Another knuckle strap you may be interested in, although a little more expensive and cumbersome to fit, is the AMVR Touch Controller Cover. It is a little more pricey though.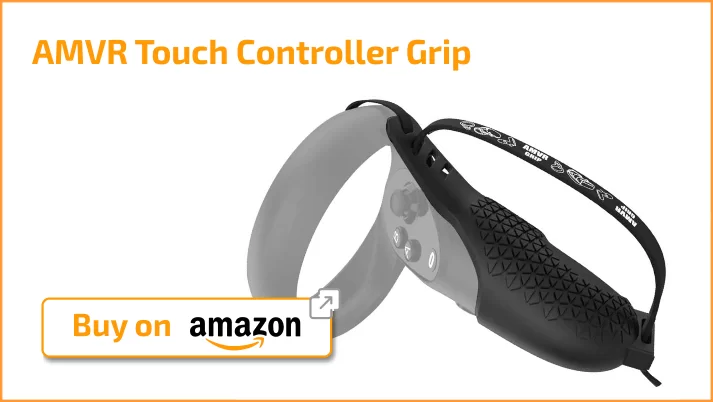 Let us know which mounting method you prefer. Leave your comments in the box below...