A Cheaper Alternative
Want to play all those high-end games on your Oculus Quest or Quest 2, but finding it hard to get hold of a compatible data cable? Like any accessory, choosing the right one can be difficult. You may get a better deal in our Black Friday VR Accessories Section.
Finding the right product
Amazon can be confusing at times. A search will often show you a list of hundreds of products, but not necessarily the correct products or item you searched for. We've all seen that right! It's just as difficult and confusing, more so to be honest, when it comes to cables, wires and adapters. Well, the search is over. If you're looking for the best data link cable for the Oculus Quest, or Quest 2 for that matter, you've come to the right place.
There are so many variants of link cables for the Quest, but you don't want to end up with yet another charging cable, it's a data cable you're after.
The data link cable offered by VOKOO is a very good choice and cheap. This compatible data cable ticks all the boxes, and it's one we've tried and tested, so we know it works. This cable is a fantastic choice and certainly a cheaper alternative to the more expensive Oculus Link cable, which retails at a whopping £70 / $79.

What does the data link do?
Connecting the link cable to the Quest headset allows full access to Rift games and experiences from a gaming PC on both the Oculus Quest and Quest 2. The link cable mentioned here is fully compatible with both of the the Quest VR headsets, allowing you to play all those exciting high-end, AAA PC VR games like Asgard's Wrath, Stormland and Half Life Alyx on the Quest.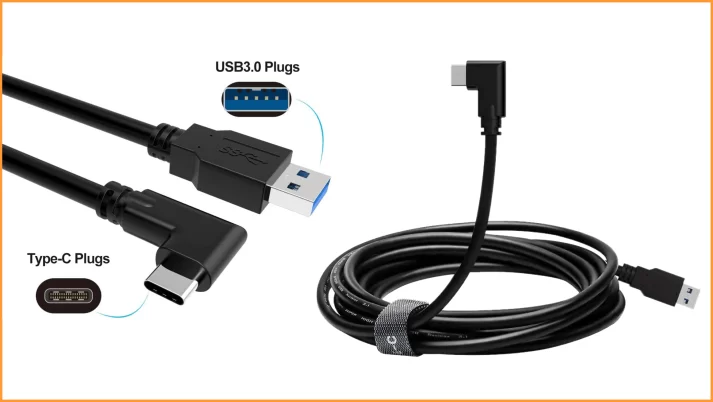 Tried and tested
The data cable mentioned here, as well as the Eyglo Link Cable (bottom of page), worked perfectly well in the tests we performed using the Quest headset. We haven't tried it with the Oculus Quest 2 yet, although there's no reason why it shouldn't work just as well.
Don't forget to read the PC and graphic card requirements below.
Specs and Features
USB-C to USB-C type connectors
Oculus Link Software compatible
Reversible USB C connector
90 degree angle on USB C, for low profile (ease of use)
Flexible, lightweight and durable
High quality spiral shielding
The data link cable is 3 meters (10 feet) in length
Data speed rates up to 5 Gbps
Tested at over 1,333 Megabits
Charges your headset while you play (3A)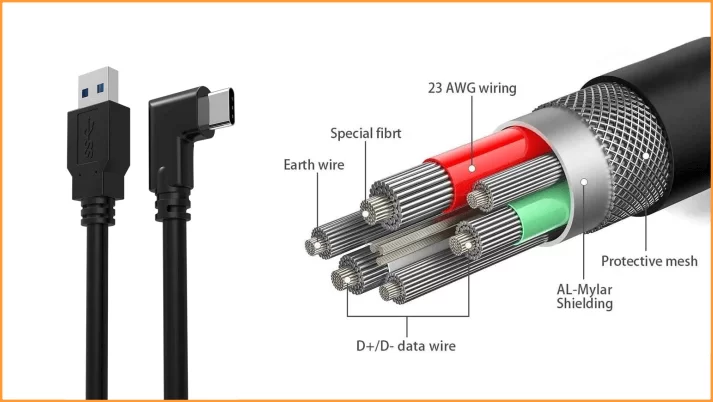 Benefits
This adaption of the Oculus link cable also comes with a small Velcro strap, conveniently attached to the cable. This allows you to strap the cable to the side of the headset, keeping the wire out of the way so it doesn't irritate you when gaming... furthermore, the cable has charging built in and is powerful enough to charge the headset whilst you're playing, so you never have to worry about the headset dying on you halfway through a game.
Where can I buy it?
A compatible, cheap Oculus Link cable can be purchased on Amazon by clicking on the link below...

---
Important:

During the beta period Oculus are continuing to test and optimise the Oculus Link experience for PCs that meet the current recommended specifications for the Oculus Rift and Rift S. The following table lists the current PC requirements for use with the Oculus Quest and Quest 2, using the Oculus link cable.
PC Requirements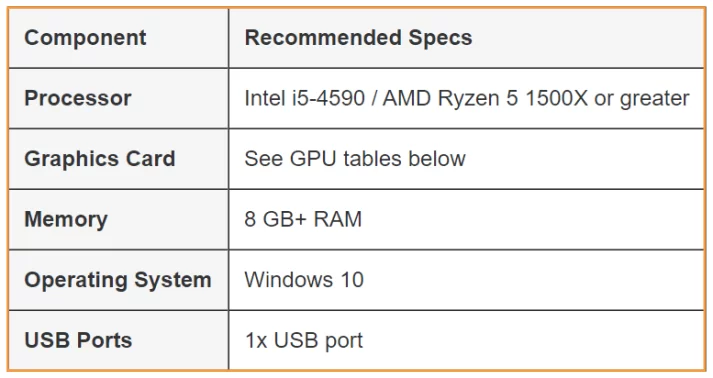 Supported GPUs (graphics cards) for Oculus Link Beta
Oculus state that they are using this beta period to continue to test, iterate and validate Graphics Processing Units (GPUs). Oculus plan to support more graphic cards by the end of the beta period. You will notice in the chart below there is no mention of the new, 2nd-gen RTX 3000 Series GPUs. Maybe Oculus haven't updated their list of compatible graphics cards yet.
NVIDIA Graphic Cards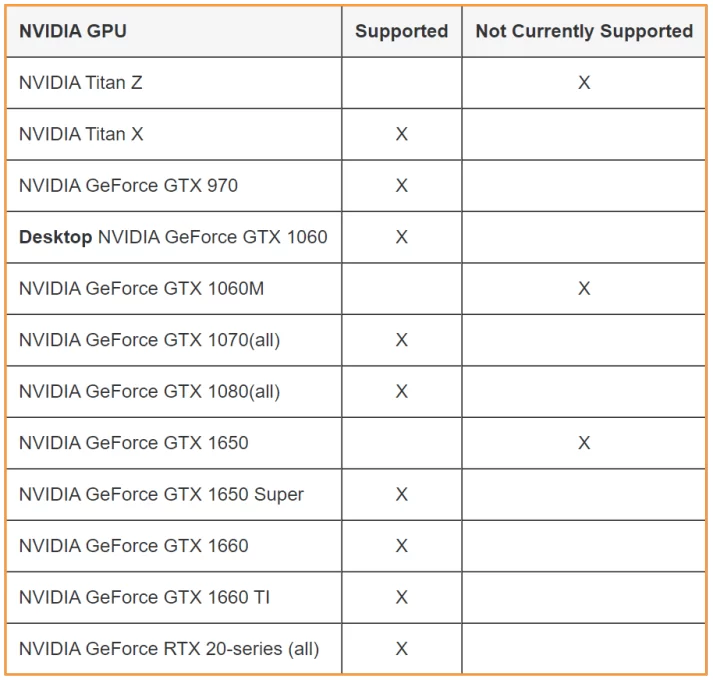 AMD Graphic Cards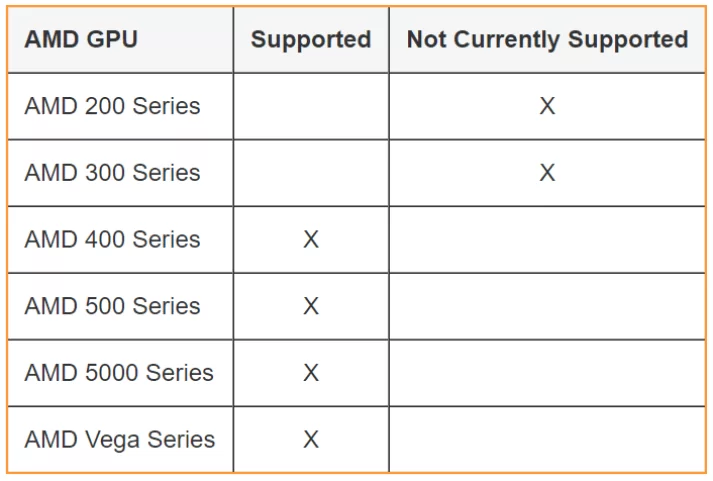 ---
Need a longer Oculus Link Cable?
The Eyglo Link Cable, another cheap Oculus link cable that worked perfectly with the Quest and Quest 2 headset, offer varied length cables. As well as the standard 3 metre cable, you can also buy a 4 and 5 metre version.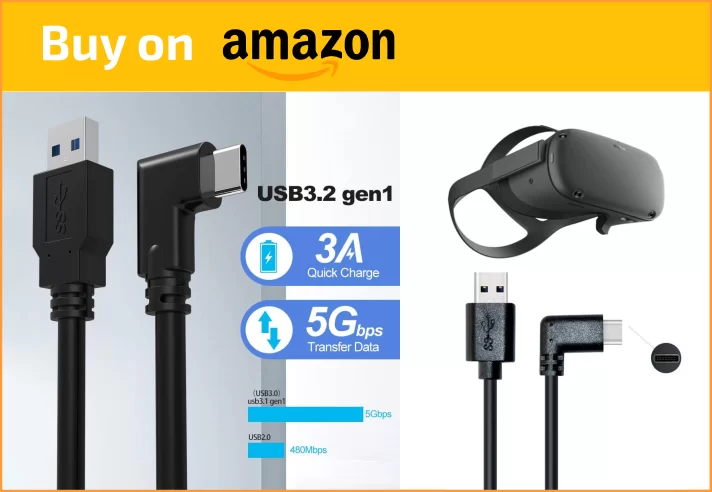 Have any feedback on these compatible Oculus link cables?... pop any comments in the box below.