Xbox Series X
Cost
This is the big question! There haven't been any hints about the pricing of the Xbox Series X, so all we can do for now is speculate and be guided by the price of existing consoles.
When the Xbox One X launched, it cost £450. It now retails at around £350, so it wouldn't be a surprise if the latest model tops the £500 mark. After all, it will be the best and most powerful Xbox we have seen to date. Let's not forget though, that the new Sony PS5 is also due for release and Microsoft won't want to launch a higher-priced Xbox Series X if its rival's price will be much lower. Check out the Xbox Series X and Series S in the Black Friday Sales

Release date
Microsoft has said that the Xbox Series X will be released during "Holiday 2020" so it is likely to appear on our shelves somewhere between the end of autumn and the beginning of winter. It is possible that the release date will coincide with Thanksgiving in the US, which would be the 26th November 2020 – the day before Black Friday. There were a few product pages that listed this date before reverting back to the original "Holiday 2020" information.
So, why would Thanksgiving be a great release date for a console? In all likelihood, to gain business and sales during the Black Friday event the following day. After all, Black Friday is known for its record-breaking sales figures. Manufacturers and retailers gain a lot if they release products at this time, especially with the hype and build-up of Christmas just around the corner, when people are more likely to part with their hard-earned cash.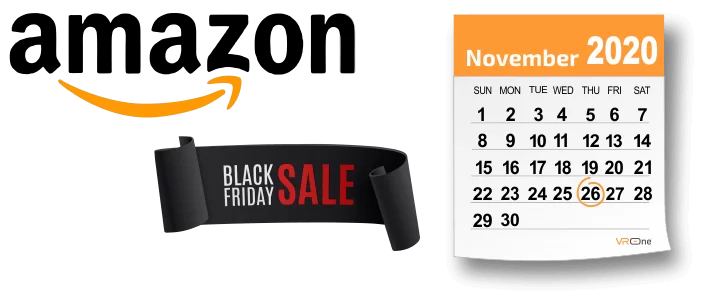 But, why would Microsoft take back the advertised Thanksgiving date? This is probably just to pre-empt possible delays, and as Microsoft has said Coronavirus would hinder the release date, this is a possibility.
Finally, the rumour is that the PS5 will be released around the same time, which means the two consoles could be going head to head in the run-up to Christmas!
What do you get in the box with the Xbox Series X?
We don't yet know what comes in the box, but we imagine you will get a similar set up to previous Xbox consoles; the console itself, a wireless controller with batteries, an HDMI cable, a power cable and a quick start guide. In the past, the box has also contained trial subscriptions to Xbox Live Gold and Xbox Game Pass.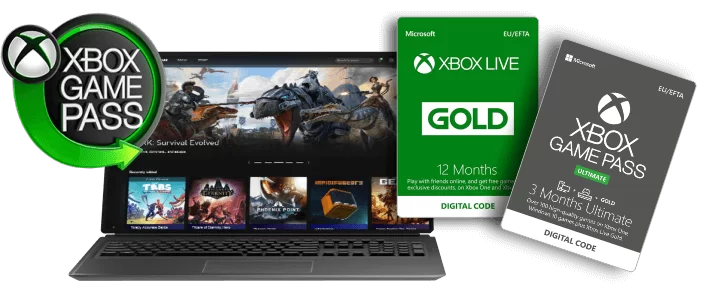 The console
Appearance-wise, the Xbox Series X has a completely different look to the Xbox consoles preceding it. Firstly, this next-generation console has a tower similar to a gaming PC tower in that it can be stood upright. Panic not, however, for those who like a horizontal design, Microsoft has confirmed that the Xbox Series X can sit either way.
From pictures on the Xbox Series X website and video trailer, the Xbox is a black console with an inset cooling vent on its top. It appears to have a green light inside this. The logo is small and located on the top of the console in the left corner. There is, of course, a disc drive, and this is vertical on the left side.
In terms of dimensions, Windows Central has estimated the dimensions of the Xbox Series X to be a tall cuboid that measures 31 cm x 16 cm x 16 cm. This makes it considerably larger in terms of volume than the Xbox One, its predecessor, which measured 30 cm x 24 cm x 6 cm.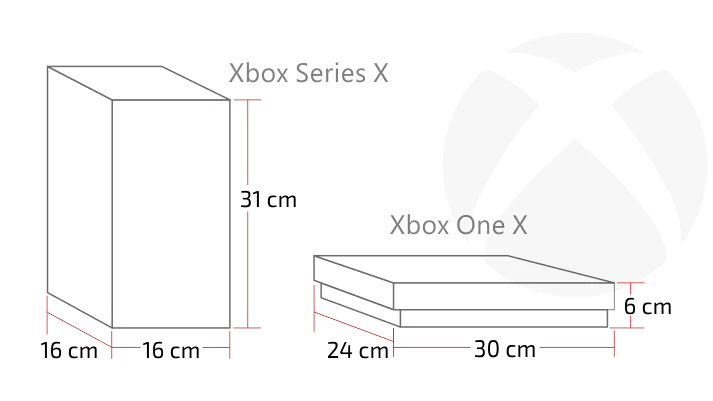 Performance
The Xbox Series X is being heralded by Microsoft as its most powerful console yet – it promises to have four times the power of the Xbox One X.
This console will support frame rates of up to 120 fps with 8k gaming. There is also Raytracing, making lighting, shadows and reflections, more realistic. And it will support VRR – variable refresh rates, helping motion handling and improving smoothness. Since 8K TVs will be way out of budget for most people, there will be lots of games that are tailored to 60fps 4k gameplay. Yet we know, by these specifications, that Xbox has its eyes on its future in 8k.
The specs
Phil Spencer, the Head of Xbox, says that the Xbox Series X will deliver "more immersion, more exploration, and more detail." He also emphasises how load times will be reduced; he talks about how the company wanted to upgrade dramatically from the previous console and they've certainly achieved that. The Graphics Processing Unit power of the Xbox Series X is over eight times what it was for the Xbox One and twice that of the Xbox One X. For the Computer Processing Unit, we see 4 times the power. The Series X has an eight-core 3.6 Ghz Custom AMD Zen 2 chip, which will dramatically improve how games run across the board. In fact, Spencer has said that loading times will be virtually eliminated in the Series X.
Under the console casing there is a ton of technology. This includes GDDR6 memory as well as next-gen Solid State Drives (SSDs). These SSDs have 40 times better performance than existing SSDs. Aside from all this, there are 12 Teraflops (TFOPS) of GPU performance for developers to work with.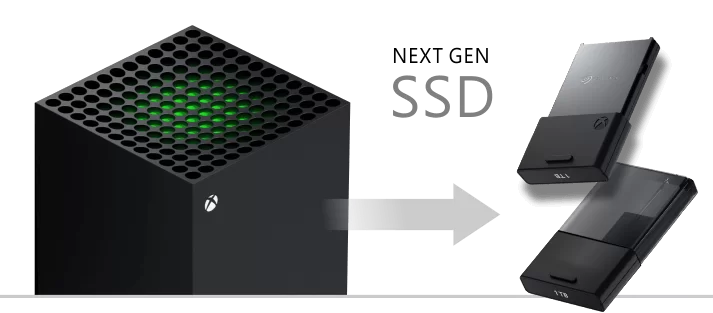 This cutting-edge combination will ensure the Xbox Series X is able to keep up with the next-generation of visual performance in consoles.
Obviously, all this power will generate a huge amount of heat! To prevent this console from becoming molten plastic, the Series X has a tall tower, giving it a much greater volume. This means that a single fan, as well as extra heatsinks, can maintain airflow. Microsoft has stated that the Xbox Series X will have a noise level the same as the Xbox One X.
Storage-wise, we're pretty much in the dark, but you can probably expect the base model to have at least 1TB of storage to match the Xbox One X.
In terms of physical games, Xbox's Phil Spencer believes that gaming on the cloud is complementary to downloads and traditional discs so, for now at least, discs still have a place for the Xbox Series X.
Finally, it is known that the Xbox Series X will have an HDMI 2.1 socket. This means that it will support ALLM (Auto Low Latency Mode) and VRR (Variable Refresh Rate) for smoother gameplay and graphics. It is alleged that the Xbox Series X will dump the HDMI pass-through function that current Xbox consoles have.
Will the Series X be able to play 4K Blu-ray discs?
There will be an internal optical drive that will take discs, but we don't yet know whether 4K Blu-ray discs, or HDR10, or Dolby Vision will be supported formats.
Since the Xbox One X and One S both came with the capability of streaming 4K HDR via Amazon Prime Video and Netflix, for example, it is likely that this is a given for the Xbox Series X. Whether or not Microsoft believes the 4K disc format is still worthwhile remains to be seen.
What audio formats will the Xbox Series X support?
There have been no announcements as to whether the new Xbox console will support Dolby Atmos or similar audio formats. However, it is hoped that this next-generation Xbox will follow the same path as its predecessors, which do support this. Current consoles, though, do require a download with owners needing to pay an extra fee to have the Dolby app that lets them experience Atmos with headphones and with home cinema systems. Perhaps support such as this will exist as standard with this new Xbox console.

The controller
The Xbox Series X does have a new wireless controller. This is, however, more evolutionary than revolutionary. The form is slightly smaller and there is a new hybrid d-pad that has taken its inspiration from the controller of the Xbox Elite. Due to a proprietary wireless communication protocol, this controller has improved latency. DLI (Dynamic Latency Input) is the Series X's new feature that means the display synchronises immediately with input. This will result in a more precise and responsive gaming experience.
Just like its competitors Nintendo and Sony, Microsoft now has a 'share' button, which will make capturing clips and screenshots much easier.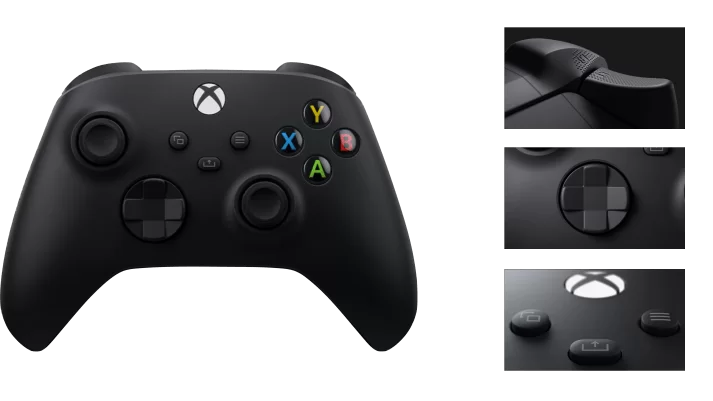 Importantly, it has been confirmed that the controller for the Xbox Series X will be able to operate the Xbox One. More interesting yet is that it will also work with Windows PCs. What's more, existing headsets and accessories from previous Xbox One consoles will continue to work on the Xbox Series X.
The games
The gaming experience is set to be phenomenal with the Xbox Series X. The console is jam-packed with the latest technology to produce the best experience of gaming. The Xbox Series X will work with a patented VRS (Variable Rate Shading) that will allow the GPU to prioritize effects on game characters or objects that are important in the gaming environment.
This console will, for the first time, use DirectX Raytracing. This means that the effects of light reflections and lightings will be more dynamic and realistic, as will the real-time audio.
Microsoft has also promised a feature called Quick Resume, which means that gamers will be able to continue from their last point really easily and won't have to wait a considerable amount of time for their game to load.
Of course, with a new console design comes a whole load of new games. You can expect a few new blockbuster games to launch alongside the Xbox Series X. When Microsoft revealed the Series X, it also showed an exclusive game named Senua's Saga: Hellblade 2. This is the sequel to the game Hellblade: Senua's Sacrifice. This game will be the first from the Ninja Theory Studio since Xbox acquired it and, if we go by the detailed trailers, Hellblade 2 is set to be a feast for your eyes!

Microsoft's biggest title Halo: Infinite hasn't yet been shown on a Series X, but we expect it to show off all of the Series X's new abilities. Microsoft released a lengthy trailer showing Master Chief floating unconscious through space and being revived by the captain of a space vessel who was also adrift. It then goes on to reveal the aftermath of a devastating conflict. The footage shown in the trailer is magnificent. There are some excellent textures on the hands with lighting and shadows, showcasing the potential graphic possibilities of the Raytracing hardware.
Undoubtedly, gamers will be waiting for titles of the top tier like Minecraft and Forza to be launched too, with Cyberpunk 2077 making an appearance. A full list is expected to be unveiled as the console's launch approaches.
Can you play previous games on the Xbox Series X?
If you've already spent a lot of money on your current Xbox One then it is unlikely that you will want to start again with the Xbox Series X. Thankfully, you don't have to choose between the two.
As mentioned previously, older controllers will work on the Series X, and it will also be possible for all four generations of Xbox content to be available on the new Xbox. To summarise, the Xbox Series X will work with older games titles that launched with the original Xbox and anything beyond that too.
As well as these features, the Xbox Series X will have a feature named "Smart Delivery". This means that you buy a game once, but will be able to play it on any type of Xbox.
Xbox Series X and VR
If you consider that Microsoft already has its own Virtual Reality platform – Windows Mixed Reality – then you would think it was a given that the Xbox Series X would have VR capabilities. Unfortunately, this won't be the case for a number of reasons.
Firstly, Microsoft as a company is not convinced of the profitability of the VR market yet. Phil Spencer, the head of Xbox, appeared on GamerTag Radio's 1000th episode on the 10th of February and offered some reasons as to why Microsoft isn't rushing to bring VR to the Xbox Series X. He said:
"We're not going to do that. I understand certain people would want that. We have to focus our efforts on the things we're doing right now. And the most precious resource we have is the team and their ability. […] VR is not as simple as plugging your headset. You have to redo the dash. There's a bunch of work that goes into it. And the teams at Valve, the teams at Sony, the teams at Oculus that are doing that work. They know the completeness and what it means to support the platform."
He does, however, remain optimistic about Virtual Reality and the Xbox and suggests that it could be a "no-brainer" one day to bring it to the Xbox. He said:
"Obviously, VR is big on Windows today. We are the Windows Company and we're never going to close our eyes to where things are going. […] I hope it gets bigger. I hope it's something that's just so important that there would be a no-brainer for us to support it."
RANT: Unfortunately for now, though, it looks like VR won't be coming to the Xbox Series X in the near future. It's really frustrating when you think how narrow-minded a company the size of Microsoft can be sometimes. There's are massive market to tap into - think about all those potential sales from those of us who own a VR headset, I mean who wouldn't want a powerful gaming console and not having to constantly upgrade our GPUs once a year, our games would load much faster because of the super fast SSD storage, and there wouldn't be any excuse for the lack of VR games either, as Microsoft owns most of the top game development companies anyway! - Yes, Phil Spencer as you rightly said, it is a "no-brainer", shame you didn't plan well enough in advance.
In a somewhat ironically-titled blog post just 2 weeks later, "What You Can Expect From the Next Generation of Gaming," there was no mention of virtual reality at all.
This shouldn't shock gamers, however, as Phil Spencer stated in November 2019 that it would be unlikely for Xbox to support VR since, he claimed, nobody was asking for it... "Ah, well that's okay then, nobody asked us!" It seems like Xbox are missing a huge opportunity here and I'm sure most would agree!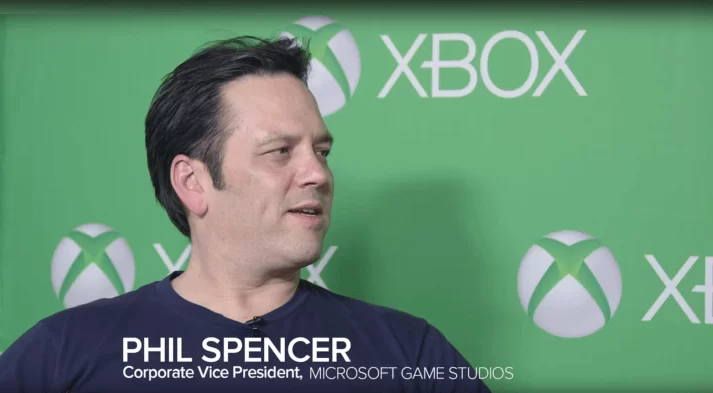 VR competition – PlayStation 5
Keeping VR off Xbox might mean that customers choose the PS5 instead, given that the PS5 is set to support VR. The current PS4 was the first to introduce a VR headset (the PSVR) back in October 2016 and it has been one of the most popular VR headsets on sale. Is Xbox missing a trick and will the tables turn on them?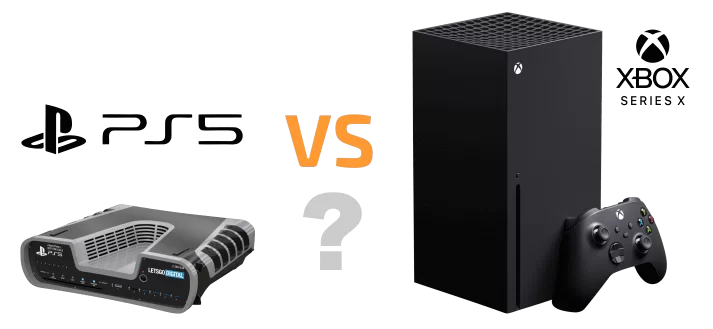 Xbox Series X Compatible headsets
Gamers are wondering how existing headsets will be compatible with the Xbox Series X given that it has dropped its SPDIF optical audio port. Microsoft said all accessories will work on the new console, but we must question that, given how the SPDIF optical port's removal will mean amazing accessories can't be used. We're thinking about the Astro MixAmp, the Astro A50 headset as well as Turtle Beach Tactical Audio Controller, which might have to be plugged into the TV instead of the console. Yet, some TVs don't have SPDIF ports with the right specifications either, if they have them at all. With this in mind, it appears that Astro is already planning alternatives for its headsets to work on the Xbox Series X, so it's a good time to keep track of their social media channels for updates on this.
Sound
The Series X will have an inbuilt audio chip that will improve the sound quality for all of the next-gen games. This dedicated audio chip will mean sound won't have to be sacrificed for other things. Daniele Galante, a senior sound designer for Xbox has said
"It's extremely exciting. We're going to have a dedicated chip to work with audio, which means we finally won't have to fight with programmers and artists for memory and CPU power."
An engineer for Microsoft also hinted that the Series X will have the capability of supporting audio Raytracing. In a similar way to visual Raytracing, audio Raytracing is very expensive as far as power is concerned. Having audio Raytracing would mean that the sound would react in real-time to the in-game world. For example, there would be differing reverb effects in different rooms, depending on the objects in there and whether or not the doors and windows were open or closed.
The Pros and the Cons
Let's look at the positives first of all. What stands out the most about the Xbox Series X is its speed. With its central CPU – a custom Zen2 that has been designed alongside the chipmaker AMD – it has 8 cores that run at 3.8 GHz. This is partnered alongside a GPU of 12 teraflops and 16 GB of GDDR6 memory. The internal storage is also speedy – it's a 1 TB Solid State Drive with Non-Volatile Media Express (NVMe). This means that players can suspend and resume their game (and multiple games) instantly, even if they have fully powered down their console or upgraded their firmware. The Solid State Drive (SSD) also serves as a virtual memory, which further improves its performance.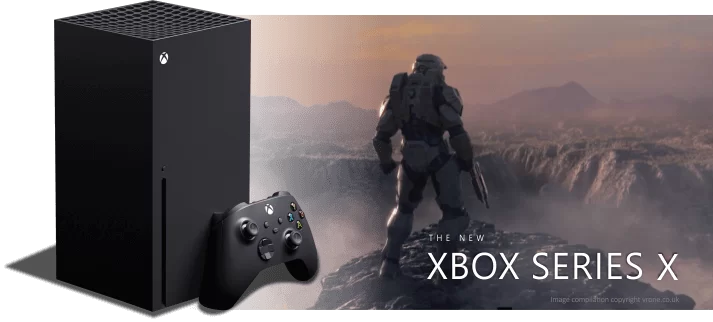 If it all comes together in the final build stages, the Xbox Series X could well provide gamers with an experience that is better and faster than they have had before.
So, what are the 'cons' of the Xbox Series X?
An obvious one is the lack of VR capability as well as the missing SPDIF ports, which we've already discussed.
Another thing some people are less enthusiastic about is the controller changes. Obviously, this is based on first impressions only as nobody outside of the production at Microsoft has actually seen or held the new controller as of yet. However, many people have raised doubts because of its apparent ability to accommodate hands the size of an average eight-year-old child. This calls into question how comfortable the experience will be for people with larger hands. Secondly, the d-pad's redesign is worrying some, although there are many positive aspects of the new controller, including textured grip, a share button and internal, rechargeable batteries.
Let's hope the Series X Controller will handle well and quash people's worries. At least we know the Series X will work with an Xbox One controller if we're not convinced!
Verdict
Without a doubt, the Xbox Series X will be a huge success when it arrives and will offer so much more than current consoles in terms of performance. For some, the spec might be overwhelming right now, but once people have had a taste of the experience it is set to offer, it could well be a leader for the next-gen of gaming. Let's hope Covid-19 doesn't impact too much on its manufacturing! - Let's also hope that the PS5 supports VR. Only time will tell.
Have any comments? Do you have anything to say about the Xbox Series X? We'd love to hear what you think. Post them in the comments section below...