PlayStation 5
The Sony PlayStation has always had more to offer for AV fans, aside from games, and it has always done well with its ability to play DVDs, Blu-rays and stream 4K. So what can we expect from the PlayStation PS5? When is the PS5 coming out? What are the PS 5 specs? How much will the PS5 cost? What about the PS5 controller? Will it stream 8K? Will optical media be supported? While many of these questions can't be answered just yet, Mark Cerny, PlayStation's console producer and lead architect did give away some information about what gamers can expect from the PlayStation 5 back in April 2019. Jim Ryan, CEO of Sony gave additional information back in October too.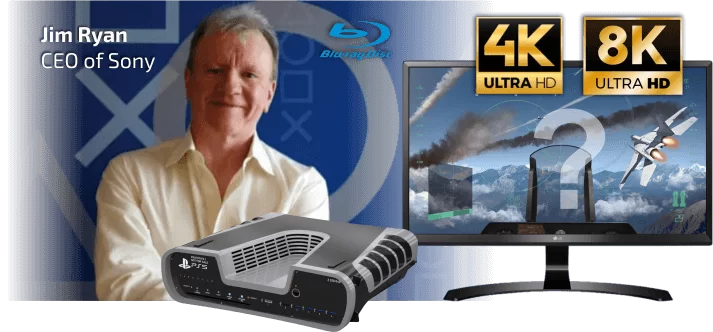 Cost
The price of the PS5 is highly likely to be kept under wraps until we are closer to it being released towards the end of the year. If we take a look back at the cost of their previous consoles, the original PlayStation launched at £299, as did the PS2. The PS3 on the other hand, launched at £425, which many deemed too expensive. The most recent console, the PS4 launched at £350. It seemed that Sony learned from their mistake of going in too high with the PS3. So, if we're going to estimate the cost of the PS5, we can probably expect it to be above the cost of the PS4 and it could be as much as £499. Grab your PS5 now: PlayStation 5 Black Friday sale.
We need to bear in mind, however, that this is a guess and may not be very accurate. There are many factors that could affect its pricing. For instance, the trade war between the U.S. and China might come into play when we consider shipping and manufacture. In June last year, Microsoft, Nintendo and Sony all issued a statement that warned of price rises if the trade war were to continue. This could mean the device ends up being considerably more expensive and could also mean that Sony releases two models of the PS5 – a more affordable one and a PS5 Pro – with prices differing perhaps by around the £100 mark.
According to Bloomberg, the cost of the PS5 in manufacture is considerably high. This is because many of the components making up the console (the NAND flash memory and DRAM) are very expensive, as manufacturers for smartphones are also gearing up their devices to be next-generation. This means the cost of making one PS5 console is around £350 and this will obviously mean a higher retail price too.
Release date
Back in October, Sony finally confirmed its release date as 'Holiday 2020' and thus is preparing to compete directly with the new Xbox Series X in the pre-Christmas sales. There are rumours that the console could be unveiled at something called "PlayStation Meeting 2020" but we'll need to wait for more information on that.
No matter when the PS5 is launched, Sony wants huge sales. In fact, their original plan was to sell as many as six million consoles by March next year. This was all before the Coronavirus hit, which might mean plans are shifted, but I'm sure they intend to sell just as many, whenever the console is released.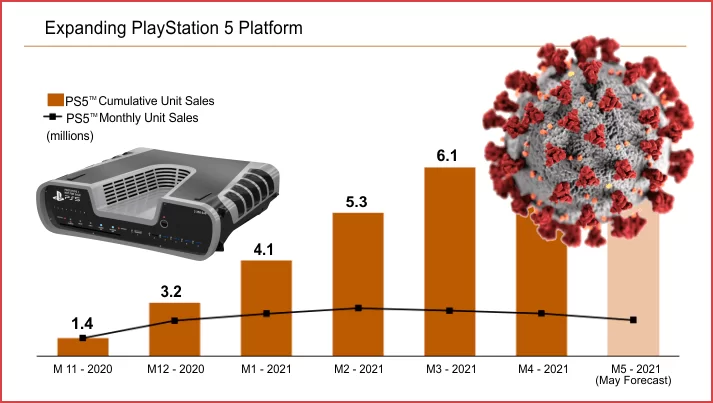 As mentioned above, the cost of making a PS5 will be around £350, which means there won't be much room for profit. This isn't unusual for game consoles as companies usually start to recoup their cost through the sales of services and content. Sony's wish for 6 million units to be sold in a matter of months is about starting to make a profit sooner.
The console
There have been a few clues as to the design of the PS5 console so far. On 13th August 2019, a patent was issued to Sony that gave some idea about their new console's design. The patent was filed in May and had Yasuhiro Ootori, Sony's technical director, listed as its designer. The image in the patent shows the PS5 to be a V-shaped console with an arrangement of 5 USB ports and a disc drive. The V-shape could be a design to help cool the system.
This design certainly looks different from its predecessor the PS4, but while there is much uncertainty surrounding the console, we do know that it will be much more environmentally friendly. Jim Ryan, Sony's Head of Interactive Entertainment, introduced a feature that will suspend gameplay and would then use less power than current PS4 consoles. If one million games used the console, this would be equivalent to reducing the consumption of electricity equal to that of 1000 households in the United States.
Performance
Originally, Cerny confirmed that the PS5 would have an optical disc drive but it has now been confirmed that there will at least be a 4K capable Blu-ray player. Many were disappointed at the lack of 4K Blu-ray in the PS4 so people will be happy that the PS5 will have this feature. While the Xbox One X and S both already come with 4K drives, the PS5 will have Ultra HD Blu-ray.
It is expected that the PlayStation 5 will also support 8K video to a certain extent. The console will have an AMD Ryzen chip. This is a 7nm chip built on Zen2 architecture. It will also have a Radeon Navi GPU and SSD storage. This combination of hardware will present in the form of loads of graphics capabilities, large bandwidth possibilities and super-fast load times, but there might not be enough spec for true 8K gaming unless the titles are simple. Blockbusters with big budgets might end up upscaling in a way to make them look great while displaying in 4K. Gran Turismo 7, for example, won't be made in 8K as its creator, Kazunori Yamauchi, believes that 4K resolution will be adequate. Instead, though, raising the frame rate to 120 fps or 240 fps will add to the gaming experience.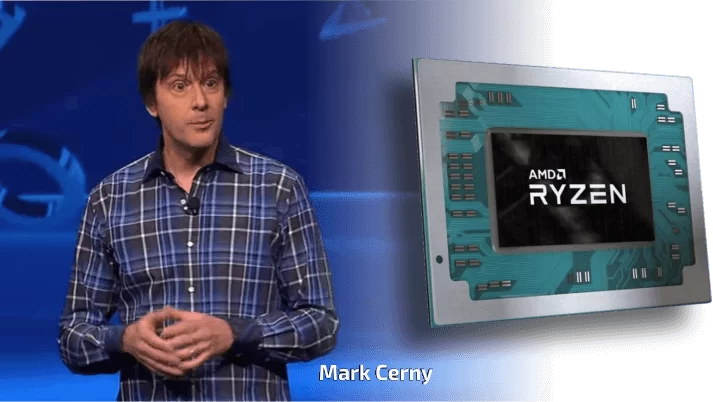 Since the PS4 Pro and the PS4 are both HDR-enabled and support the HDR10 format, it is expected that the PS5 will also have this capability. The question is whether or not there will be an even more advanced spec such as Dolby Vision or HDR10+, especially since current Xbox consoles already support Dolby Vision.
It might be possible that the PS5 pro has 8K video, we'll have to wait and see!
The specs
The PS5's CPU will be run on an 8-core Ryzen processor with an AMD 3rd-gen chip. The GPU is custom-designed and is based on an AMD Radeon Navi GPU. These specs will mean that the console will use Raytracing. Raytracing was made popular initially by Nvidia's RTX cards and is a technology that makes the lighting in games look very life-like. Cerny has mentioned how Raytracing and a consistent CPU/GPU frequency will mean that the PS5 will have its fan running at a continuous and quieter speed than that of the PS4.
Mark Cerny did a talk entitled "Road to PS5" in which he said that the PS5 will have 10.3 TFLOPS of processing power. This is lower than the new Xbox Series X with 12 teraflops. That said, Cerny went on to explain how there are lots of measurements that combine to determine the quality of a console's graphics and that the PS5 will work at near-max capacity constantly. PlayStation lovers certainly hope there won't be a huge performance gap between the PS5 and its rival the Xbox Series X.
The CPU of the PS5 will handle 3D audio. This promises to be much more immersive than its predecessors, whether or not you're playing through the TV speakers or through headphones.
What's more, Cerny demonstrated the speedy Solid State Drive (SSD) that allows games to load faster. He showed a section of Marvel's Spider-Man, which loaded in less than a second, a segment that would normally take 15 seconds. According to Cerny, the SSD means that 2GB of files can be loaded in as little as 0.27 seconds. This will make game loading times negligible. This is 100 times faster than the storage of the PS4 and will mean that developers have more freedom.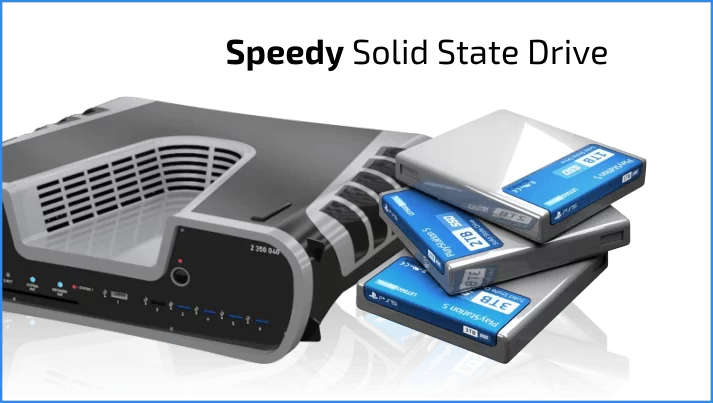 What audio formats will the PS5 support?
It is hoped that the PS5 will support Dolby Atmos although this hasn't been confirmed. The current selection of Xbox One consoles certainly outstrips the PlayStation in terms of audio at the moment as the PlayStation is limited to 7.1 audio while the Xbox comes with DTS:X audio and Dolby Atmos for both gaming and 4K Blu-ray. Cerny did promise, though, that the new PlayStation will bring about a new audio 'gold standard'. Watch this space!
Many claim that the redesigned 3D audio engine will bring a more immersive sound, which will not require any new hardware. This could be a hint that the PS5 will be compatible with the 360 Reality Audio format designed by Sony itself.
Gamers hope that Dolby Atmos will be supported for both movie content and gaming without the need for accessories other than a compatible speaker set-up and AV receiver.
The controller: DualShock 5
There's some good intel out there on what gamers can expect from the new PS5 controller. This has mainly come via a leak from PlayStation France, as well as a patent that was filed in Japan.
The positive aspects of this new controller seem to resonate with much of the new PS5 experience. Everything is backwards compatible, so, for example, the current PS4 controllers will work on the PS5 and the new DualShock 5 controller will work on the PS4. The patent listed on the WIPO website in Japan outlined a controller that looked like a next-gen range of the current DualShock controller.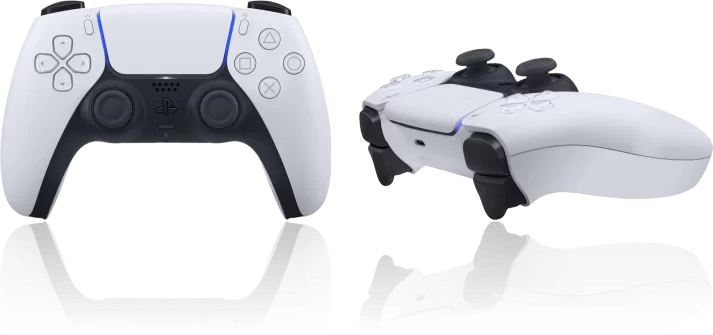 This new controller is set to come with many interesting features including customisable rear triggers and a built-in microphone. This suggests there might be voice control capabilities, especially since there is no PS button on the controller. Perhaps Sony intends to use voice control for switching on and off or for asking for assistance during the game. Obviously, it's only a theory at this stage, but it is a real possibility, especially considering the price of voice-command operations with the likes of Siri, Google Assist and Alexa.
Sony has confirmed a few features that its new controller will have. Sony has said they will be replacing the "rumble" technology with haptic feedback in order to have feedback that is broader and more realistic. They also confirmed the launch of 'adaptive triggers'. This means that gameplay will be more realistic and will be driven by the resistance that can be programmed into the trigger buttons.
There are, of course, many rumours circulating from apparent leaks. One leak in March of 2019 showed a touchscreen on top of the device. This didn't go down well with gamers since touchscreens are notorious for battery drainage, but let's not forget this could well be a fake image! If there is such a screen, what could its purpose be? Some suggestions include the controller being a smart device that might be smartphone compatible and show notifications.
Another rumour circulating is the possibility of the controller charging automatically over Wi-Fi and, as interesting as it sounds, if this were true it would certainly add extra cost to the console's retail price.
Accessories for the PS5
There was a leak back in November that gave us a look at some potential accessories for the PS5. There were some sketches of an unusual cartridge that many gamers believe could be expandable storage modules. Memory modules wouldn't be a new thing for PlayStations, but an easy-to-use slot for hardware storage would be a game-changer. This could even be the intended storage of libraries of games too. Having expandable storage would mean that the PS5 wouldn't need to have a huge hard drive and so the console would be cheaper. Could this be the start of an entry-level PS5 that can be upgraded when more storage is needed? This would fit with Cerny's promise of quick load times.
The games
We expect there will be lots of game announcements in the run-up to the launch of the PS5, but Sony hasn't made any announcements as yet. There are some clues out there though if you look at game developers. For example, the developer behind Witcher, CD Projekt Red, has confirmed Cyberpunk 2077, a dystopian game set in the future, is under development for next-gen consoles, which we imagine will include the PlayStation 5. Another is Godfall and this, we know, will be an exclusive title to the PS platform. Otherwise, we can only guess what else might be around. Possibilities include The Elder Scrolls 6, Death Stranding and Ghost of Tsushima.

But will the PS5 be backwards compatible for games? Sony described the PS5's backwards compatibility as 'incredibly powerful,' which is good news for owners of the PS4 and the PS5. It's not clear yet whether everything will be backwards compatible, or just certain PS4 titles. There are suggestions in online reports that hint at the PS5 being an emulator for any PlayStation games but this hasn't been confirmed.
It is believed that Sony will be focusing on its Remote Play feature as well as PlayStation Now, its subscription-based cloud gaming platform. Up until now, this platform hasn't been great and there have been a few issues with disconnects and lag. With Remote Play, Sony is investigating 5G technology for gameplay on the move. Currently, this service allows gamers to stream their console games to their other devices like mobiles, tablets or the PS Vita handheld.
PlayStation 5 and VR
Months of anticipation finally ended with a deep dive into the PS5. VR headset fans, however, weren't happy that there was no insight into a possible PSVR 2. As the PS4 and PS4 Pro are coming to the end of their life-cycle, many are left wondering whether there will be a successor to PSVR. Technically, there was a second PSVR headset released in 2017 – the CUH-ZVR2 - which added integrated headphones, an HDR pass-through and a smaller cord; but there could be a huge spec jump with a possible PSVR 2, as it would take advantage of the next-gen hardware of the PS5 with improved refresh rate, pixel quality and resolution. Surely if VR is supported for the PS5 we could only imagine what the VR games would be like, especially if they launched a next gen VR headset with a much improved display.
There are a lot of questions about the 2nd gen PSVR and how it will improve. Will there be features such as inside-out tracking? Or will it be wireless like Oculus? Sony is staying tight-lipped on the future of VR for the PS5. If there is a PSVR 2, it is likely to be released at the end of 2020 or during 2021 and, if it follows a similar path to the original PSVR, it will cost around £349. After all, the PSVR launched three whole years after the PlayStation 4, so it is likely that Sony will concentrate on producing the PS5 first.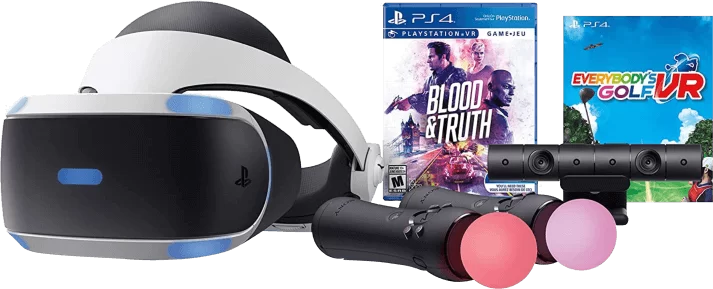 What could we expect from the PSVR 2?
The WIPO published a patent owned by Sony for the design of a motion controller that might just be for the 2nd-gen PSVR. This patent is similar in shape to the controller of a Wii and seems to have finger-tracking sensors that are able to determine who is playing and how far apart the controllers are. The patent shows a wrist strap, trigger button on top and a vertical strip with finger sensors. If this patent is Sony's design for the PSVR 2 controller, then it's very exciting indeed. There are other patents that have been unearthed that give information about what we could expect. For example, this patent suggests there will be a built-in camera to give the gamer the ability to see the world around them via the screens in the headset. There was another patent filed in October 2019 by Sony Interactive Entertainment that detailed a VR headset that had three cameras built-in – one at the back and two at the front. This 'transparency mode' probably has the purpose of using AR applications. It could also be a safety feature allowing players to see their surroundings without removing their headset.
There is a good chance the PSVR 2 could be wireless. This would be a big improvement and a huge change for gamers currently using the PSVR.
Eye-tracking and head motion in the PSVR 2
Sony Interactive Entertainment's patent suggests an enhanced immersion and an improvement on stereoscopic depth. It also suggests eye tracking and head motion tracking will be integrated.
What can we expect in terms of price for the PSVR 2?
The starter bundle for the current PSVR is £249 but it hasn't always been this low. Originally, the full bundle cost £399, which is a good indicator as to what Sony could charge for the PSVR 2.
Sound
There has been a lot of discussions and focus on developing 3D audio for the PS5. Instead of two-channel stereo sound, it is expected that players will be able to hear the exact source points of sounds from inside the game's environment. This audio would be available no matter what hardware you use, be it headphones, a soundbar or speakers. It can also be customized for different users too.
The PS5 – The Pros and the Cons
One of the best new features of the PS5 is certainly its power and another is its Raytracing. We can also look forward to a great range of games to play – especially since backwards compatibility has been confirmed.
A downside to the PS5 could be its price – if you're desperate to get your hands on it at launch, it's a good idea to start saving now! Many gamers also aren't keen on the fact that the PS5 will have a disc player. Discs are pretty old-fashioned these days and both PC gamers and smartphone gamers are used to downloading their games instead of purchasing a hard copy. Theoretically, with games only available to download, Sony could make things cheaper. After all, there won't be games stores with rent, wages, bills, taxes and insurance to maintain. Having a download-only system is much less costly and lower game prices would be appealing to gamers as they couldn't lend or sell their games.
Verdict
There's clearly a lot still to be learnt about the PS5, including its price tag - a crucial point for many gamers - but it has to be said that this new console looks very exciting. Not only will it be faster and more powerful, it will also be backwards compatible, so if you've already built up a good library of PS4 games, you won't have to sacrifice them for your new console. What this console has as a significant advantage above its competitor, however, is its VR capabilities. It's looking very unlikely the Xbox Series X will have any VR or AR function, so if this is something you're interested in, it will certainly be worth investing.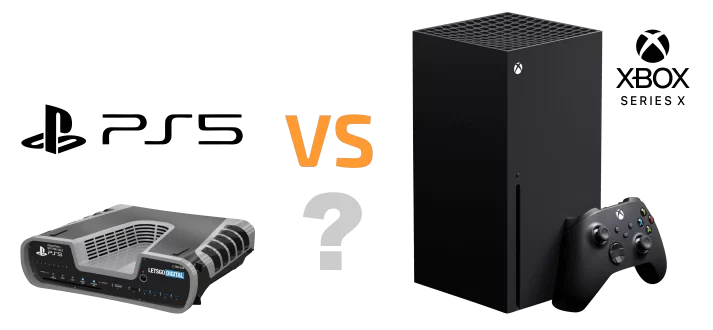 Have any comments? Do you have anything to say about the PlayStation 5? We'd love to hear what you think. Post them in the comments section below...