Half-Life: Alyx Review | Enemy Tips | Weapon Upgrades and Tips | Beating Jeff |
---
About Half-Life
Valve Corporation, AKA Valve Software, is well known by us retro gamers for one of the best game titles ever created, Half-life, way back in 1998. Half-Life was Valve's first game, a First-person Shooter (FPS) with elements of the horror genre. The game won over 50 Game of the Year awards and its gameplay influenced First-person shooter games/titles, setting the trend for years to come. Half-Life has since been regarded as one of the greatest games of all time, even above Valves other top selling titles - Portal, Counter-strike, Pay for Defeat, Team Fortress, Dota series and Left 4 Dead, another AAA title.
Let's take a trip down memory lane and take a look at the previous series of Half Life game titles and the character roles you play as.
Half-Life Games: Summary & Release Dates
Half-Life: - Initial release date: November 19th 1998. Those familiar with the original Half-life and associated characters, may remember playing the role of Gordon Freeman, a theoretical physicist, after the Black Mesa Research Facility accidentally causes a dimensional rift which triggers an alien invasion. Buy Half-Life on Steam.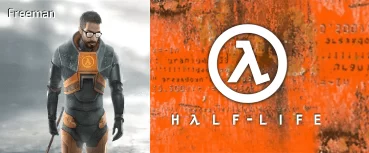 ---
Half-Life: Opposing Force - Initial release date: November 1st 1999. Playing the role of Adrian Shephard, a U.S. Marine Corporal, initially assigned to cover up the events at Black Mesa, but soon left isolated to fight to survive against a new group of Xen alien invaders and black operation units. Buy Half-Life: Opposing Force on Steam.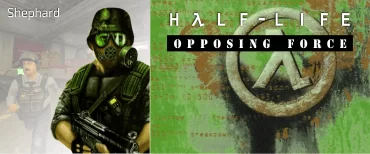 ---
Half-Life: Blue Shift - Initial release date: June 12th 2001. Half-Life's second expansion pack you play as the character Barney Calhoun, a security guard working at Black Mesa, where you attempt to escape the facility with a small group of scientists. Buy Half-Life: Blue Shift on Steam.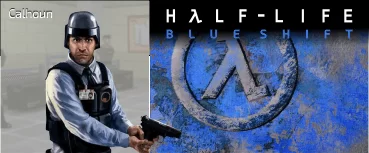 ---
Half-Life: Decay - Initial release date: November 14th 2001. Developed by Gearbox Software and Valve and serves as the third official expansion to the critically acclaimed 1998 game Half-Life. The game was primarily a Half-Life expansion mod, developed for the PlayStation 2 (PS2). It wasn't until later on, it became available on the PC. Half-Life: Decay was unique within the Half-Life series as it was only meant to be a cooperative game. It focused on two of Gordon Freeman's colleagues, Gina Cross and Colette Green, who work with other scientists to counter the effects of the dimensional rift and ultimately attempt to close it.
If you want to play Half-Life Decay in single player mode or online Co-op, you must have Half-Life installed before you can install Decay. You can buy Half-Life on Steam for £7.19. Half-Life: Decay can be download and installed via Steam.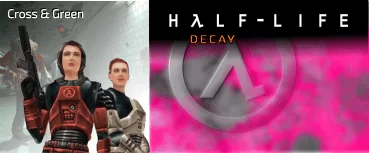 ---
Half-Life 2 - Initial release date: November 16th 2004. You return as the original player Gordon Freeman, set six years after the original game. Earth has now been occupied by the Combine; a trans-dimensional race that exploited the events of the first game to invade. Half-Life 2 opens the door to a world where your presence affects everything around you, from the physical environment to the behaviors even the emotions of both friends and enemies. Buy Half-Life: 2 on Steam.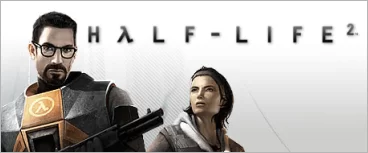 ---
Half-Life: Lost Coast - Initial release date: October 27th 2005. Yes, I thought I better mention it for all you Half-Life fanatics out there, although Coast was only a short, playable tech demo. Lost Coast only consisted of a single map and was based on a cut segment of Half-Life 2, where once again you play as Freeman - the primary objective being to climb a cliff to destroy a Combine artillery launcher in a monastery. Half-Life 2: Lost Coast is only about 15 minutes long, but really good fun to play and the graphics are superb, well, they certainly were back then. You can download Half-Life 2: Lost Coast from Steam.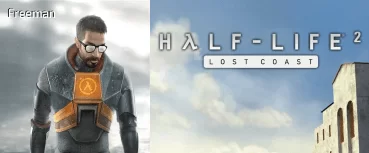 ---
Half-Life 2: Episode One - Initial release date: June 1st 2006. Episode One is the first in a series of HL games that reveal the aftermath of Half-Life 2 and launch an adventure beyond City 17. Also features two multiplayer games. Half-Life 2 is not required to play Episode One. You play as Freeman as he and Alyx escape City 17 before a dark energy reactor core destroys it. The story mainly focuses on Alyx. Half-Life 2: Episode One can be purchased on Steam.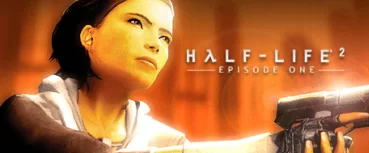 ---
Half-Life 2: Episode Two - Initial release date: October 10th 2007. You play as Dr. Gordon Freeman, you were last seen leaving City 17 with Alyx Vance as the Citadel blew-up amidst a storm of unknown proportions. In Episode Two, you must battle and race against Combine forces as you traverse expansive environments, travel, and less linear play. You play as Freeman traveling with Alyx into the surrounding countryside, pursued by Combine forces.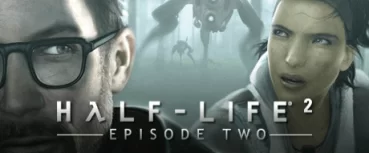 ---
Half-Life: Alyx - Initial release date: March 23rd 2020. The latest in the series, Half-Life: Alyx was announced by Valve in November 2019. Half-Life: Alyx is a virtual reality (VR) title, supporting all major VR headsets on Windows-based computers. Half-Life; Alyx is a prequel to Half-Life 2, where you finally get to play the role of Alyx Vance as she and her father Eli establish the resistance against the Combine in City 17.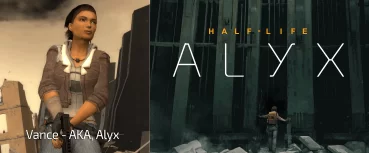 Like me, and for those who played the original Half-Life and the subsequent series back then, I would never have imagined that we would one day be playing this game in VR... until now! Finally 22 years later, on the 23rd of March 2020, Valve officially released Half-Life; Alyx, their very first virtual reality (VR) first-person shooter, described by Valve as its "flagship" VR game. Damn right!
---
What makes a good VR game
Let's start off with graphics, or visuals if you prefer. I've played almost every VR game out there and to be honest many are pretty mediocre. To me, VR is all about realism, feeling like you're really there. To develop top-notch titles like Half-Life: Alyx, is a big challenge, with several major variables that need to be considered.
Graphics and visual clarity - this provides the atmosphere, adding to the immersion.
Game mechanics - the movement and the interaction with objects and characters, not to mention an intuitive user interface (UI).
Stability - a game that doesn't crash, takes too long to load, or requires massive processing power to run, or constant patches (typical of early or untested releases).
Playability - after all, there's no fun in playing a game that's too difficult or mundane. The gamer needs to feel they are engaged (belong) and in control. It's their world and everything should be smooth and run like clockwork. The last thing you want to do is break that immersion.
Surely that's what virtual reality is all about right?
Best VR Games
Graphically and playability-wise. The games that catch my eye are titles created by leading game developers, such as Sanzaru, Vertigo Games, Drifter, 4A Games, Insomniac Games, and of course Valve, to mention a few - favourites being Asgard's Wrath, Arizona Sunshine, Gunheart, Arktika.1 and Stormland VR, all of which are considered as AAA titles (top rated VR games). Now, there's Half-Life; Alyx, Valves stunning VR FPS shooter, an exhilarating, creative, interactive, mind-blowing masterpiece.
Don't miss out on these top titles. Check out these AAA games.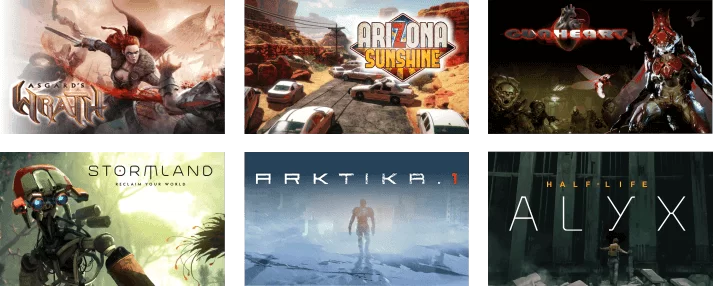 ---
What's your best Half-Life game? Please let us know using the comment box below.