As we set out on our third national lockdown, there is one dim light at the end of the tunnel: the slated release of Intel's brand spanking new processors. First teased in October last year, the processor is set to drop in the first quarter of 2021 - likely at some point in March. This line of desktop PC processors, codenamed Rocket Lake (RKL), will constitute the corporation's 11th generation of processors. This new line is to use Intel's new desktop architecture, dubbed Cypress Cove.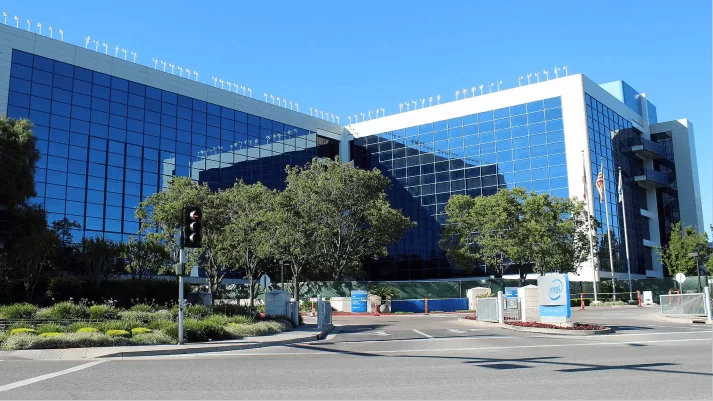 Intel is boasting that the Rocket Lake processors will bring a bevvy of improvements. Most hotly anticipated amongst these is an increase in the IPC, or 'instructions per cycle', that the processors will be able to execute. Intel initially gestured vaguely at a "double-digit" increase based on their earlier generations of processors, with enthusiasts hoping for a 25% increase. However, reports have come out since giving numbers between 12-18% - not quite the impressive numbers that their customer base were expecting. That being said, this increase will still do much to reduce game latency. In addition, the RKLs are said to support memory speeds of up to 3200MHz, a moderate jump from the earlier Comet Lake chips' 2933Hz. There is also good news for those of you with multiple displays: the RKLs will support up to three 4K displays running at 60fps, or two 5K displays at 60fps. This is due to the processors' support for DisplayPort 1.4a and HDMI 2.0b.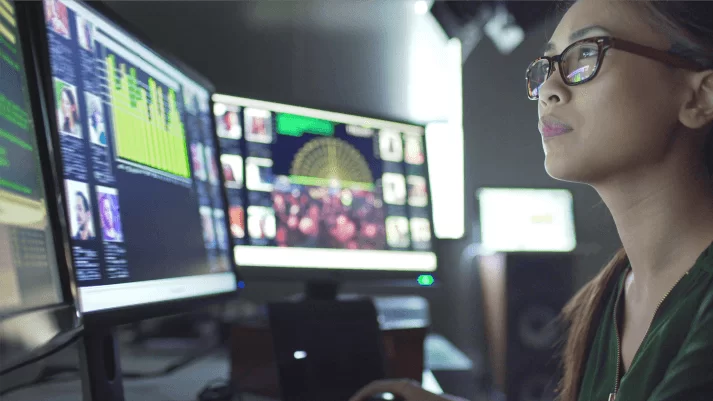 The processors have raised some eyebrows, once it was revealed that they will be running on Intel's older 14nm process, rather than their newer 10nm Superfin. However, some have speculated that this backporting to an older technology will allow for the RKLs to have a smooth takeoff; taking advantage of a tried and tested node while still reaping the benefits of a new architecture. In line with this backwards-looking development, the processors will most likely enjoy backwards compatibility with Z490 motherboards - despite the RKLs having PCIe support that these motherboards lack. There is a possibility that updates to enable PCIe use will be rolled out to this older generation of motherboards. Alternatively, they may decide to release a new chipset altogether, and release a new line of motherboards to suit. Take this with a pinch of salt, however: we have no confirmation one way or another.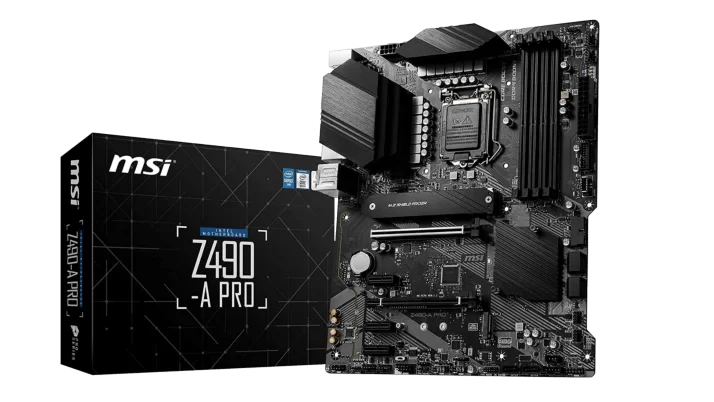 Intel is hoping that this new line will make their processors more competitive, with the view to crowding out AMD, a rival that has been slowly expanding their market share in recent years. Mike Fertik, VP of one of Intel's partners, speaks to this aim. "Intel announcing 11th-gen Core will significantly improve the competitive position when customers are evaluating Intel versus AMD in PCIe support," he said. "The key drivers to support PCIe 4.0 are new graphic cards and NVMe storage. Both of those are significant factors in the workstation market."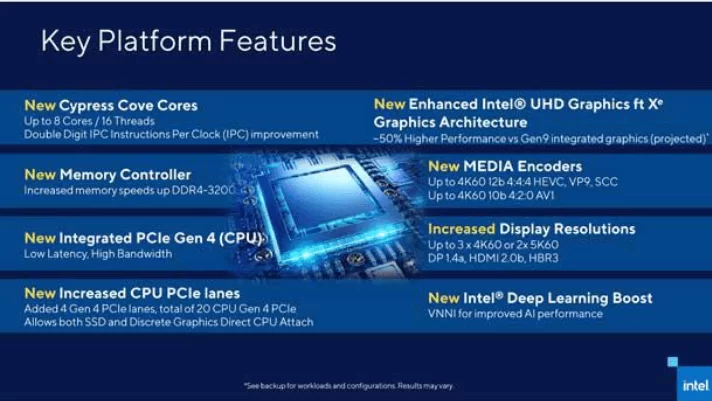 In all, as exciting as this new launch is, there are a few clouds on the horizon. Some Redditors have cast aspersions on Intel's claims of improved IPC, and there are rumours that the Rocket Lake processors will enjoy only a short stay on the market; to be eclipsed by a new line of 10nm sister processors. Here at VROne, we'll be holding off until this new line has proven its mettle.