About Epic Games
Epic Games, Inc. is an American video game and software developer and publisher based in Cary, North Carolina. The company was founded by Tim Sweeney as Potomac Computer Systems in 1991, originally located in Potomac, Maryland.
Potomac Computer Systems' first commercial video game release was ZZT, way back in 1991. The company didn't become Epic MegaGames, Inc. until early 1992 and brought on Mark Rein, who is still the company's vice president. The company moved their headquarters to Cary in 1999 and the studio's name was simplified to Epic Games.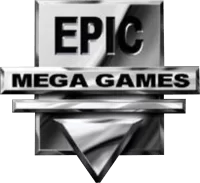 Epic Games developed the Unreal Engine, a complete suite of development tools for working with real-time technology from design visualisations and cinematic experiences, to high-quality games across PC, console, mobile, VR, and AR. The Unreal Engine is a commercially available game engine that also powers the games made by Epic, such as Gears of War, Fortnite and Infinity Blade series.
Epic Games owns video game developers Psyonix and Chair Entertainment - as well as a few others. Epic operates group sub-studios in the United Kingdom, Seattle, Berlin, Seoul and Yokohama. In early 1992, Sweeney (the founder) came up with "Epic MegaGames", a name that combined "Epic" and "Mega" to make it sound like it represented a larger company. It wasn't long before the company had 20 employees consisting of artists, programmers, composers and designers. The following year, Epic had over 30 employees.

In 1996, Epic MegaGames went on to produce a shareware isometric shooter called Fire Fight, developed by Chaos Works, a Polish studio, and published by Electronic Arts. By 1997, Epic MegaGames had expanded their worldwide workforce again to 50 people. The following year the company released Unreal, a first-person shooter.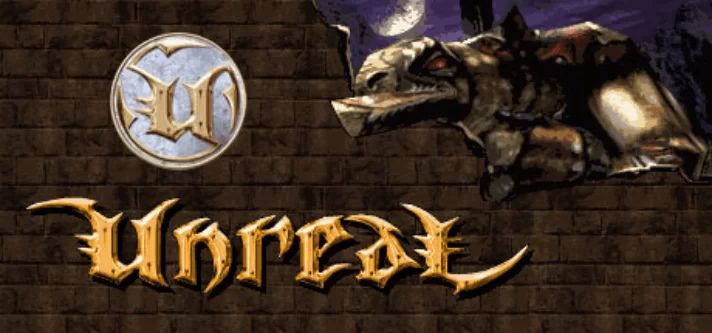 In 1999, Epic MegaGames moved their headquarters to a new location in Cary, North Carolina, and from then on became known simply as Epic Games. The "Mega" part of the name was dropped because they no longer wanted to pretend to be a big company and rightly so, as they now were a successful and well established company. The move to North Carolina was a good decision as it centralised Epic, bringing all of the company's talented developers under one roof.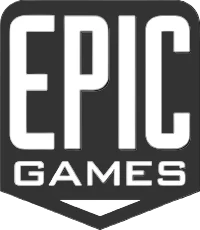 During the same year the follow-up game, Unreal Tournament was launched. Epic Games then launched the 'Make Something Unreal' competition in 2004, aiming to reward game developers who created mods using the Unreal game engine. The winner of the first competition in 2004 was Tripwire Interactive, who won $80,000 in cash and various computer hardware prizes.

Console gaming
In 2006 Epic Games released the Xbox 360 shooter game, Gears of War, which became a very big success for the company, grossing about $100 million. In 2007, just a year later, the company released Unreal Tournament 3 for PC and acquired a majority share in the Polish video game developer People Can Fly.
In 2008 Epic Games released Gears of War 2, which in the first month after release sold over three million copies. Mid 2009 saw the launch of Shadow Complex, an adventure game inspired by the Metroid series - a science fiction franchise created by Nintendo.

On September 1st 2010, Epic Games released Epic Citadel as a technical demo to demonstrate the power of the Unreal Engine 3 using HTML5 WebGL technologies. Epic Games then went onto release Infinity Blade on December 9th, 2010. Another successful game was the third game in the series, Gears of War 3, released in 2011.
In 2011 Epic Games announced their new game Fortnite at the Spike Video Game Awards, a show hosted by American television network that recognises the best computer and video games of the year.
In June 2012, Epic announced the opening of a new studio, Epic Baltimore, made up of members of 38 Studios' Big Huge Games. Two months later Epic Baltimore was renamed to Impossible Studios. The studio ended up closing its doors six months after that.
Epic Games and the Polish game developer People Can Fly made one last game in the Gears of War series, Gears of War: Judgement, released in 2013.
In 2015, Epic Games observed that the video game industry was shifting to 'games as a service' model (GaaS). In an attempt to gain more GaaS experience, Epic made an agreement with Chinese Tencent, a multinational conglomerate holding company, whose subsidiaries specialise in various Internet-related services and products, entertainment, artificial intelligence and technology. Chinese Tencent had several games under their banner and were operating successfully as GaaS. A number of high-profile staff left the company months after the Tencent deal was announced for a variety of reasons.
Epic Games continued its venture to deliver GaaS following these departures. Fortnite was to serve as their workbench for living games, but issues with staff and changing its game development engine from Unreal 3 to 4, meant Fortnite's release suffered some setbacks. Epic launched additional projects; the free-to-play and community-developed Unreal Tournament, which was first announced in 2014; and the free-to-play multiplayer online battle arena game Paragon. Epic also released a remastered version of Shadow Complex for newer game consoles and personal computers in 2015, and their first leap into virtual reality with the release of the arcade action shooter Robo Recall for the Oculus Rift.

In 2015, Epic Games agreed to allow Epic Games Poland to leave the company and sold its shares in the studio; the game studio reverted to their previous name, People Can Fly.
By late July 2017, Fortnite was finally ready for public play. Epic Games launched the game through a paid early access, with a full free-to-play release to be expected in 2018. Epic then launched the online, multiplayer video game, Battle Royale early in 2017. Epic developed a variant of Fortnite called Fortnite Battle Royale, which was released in September 2017. Fortnite Battle Royale quickly gained an audience, accumulating over 125 million players by May 2018, generating a massive amount of income via microtransactions, including its battle pass system.
Due to the success of Fortnite Battle Royale and the player count continuing to expand rapidly, Epic broke new ground by convincing Sony to change its view on cross-platform play - allowing players on any device to compete with each other in Fortnite Battle Royale. "Did you know, as of March 2019 Fortnite has drawn nearly 250 million players."

Awards
In June 2019, Epic Games was presented with the British Academy of Film and Television Arts Special Award in June 2019.
In November 2019, Epic acquired Quixel, the world's largest photogrammetry asset library that makes 3D models of objects based on real-world high-definition photography.
Finally, in March 2020, Epic announced it was establishing a new multi-platform publishing label, Epic Games Publishing. Find out more at epicgames.com
Let us know what you think about Epic Games and their titles in the comments section below...