In late October, AMD announced their new line of graphics cards, the Radeon™ RX 6000 Series. This would come to comprise the RX 6800, RX 6800 XT and the RX 6900 XT, all poised to become fierce competitors to Nvidia's RTX 3000 Series.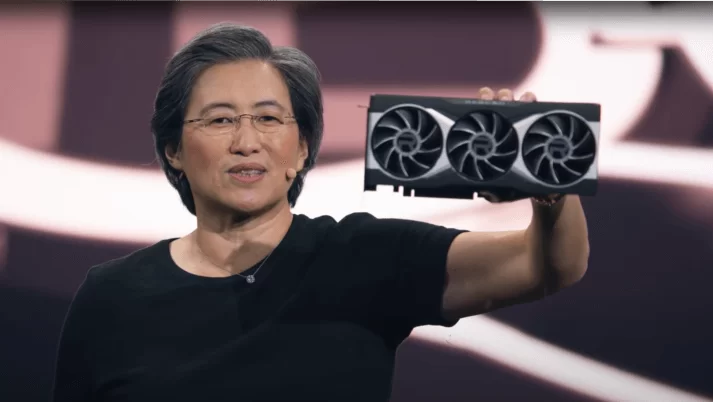 These groundbreaking GPUs have an intimidating reel of specs; starting at the top of the line with the RX 6900 XT:
Compute Units: 80
Ray Accelerators: 80
Game Frequency: Up to 2015MHz
Infinity Cache: 128MB
Max Memory Size: 16GB
Memory Type: GDDR6
For the RX 6800 XT:
Compute Units: 72
Ray Accelerators: 72
Game Frequency: Up to 2015MHz
Infinity Cache: 128MB
Max Memory Size: 16GB
Memory Type: GDDR6
And lastly, the RX 6800:
Compute Units: 60
Ray Accelerators: 60
Game Frequency: Up to 1815MHz
Infinity Cache: 128MB
Max Memory Size: 16GB
Memory Type: GDDR6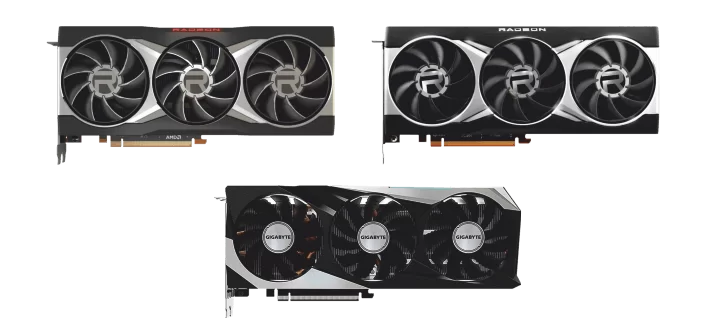 At this point, dear reader, I will confess to you that I often found my eyes glazing over while researching this article. My background isn't in high-powered PC gaming; I generally stick to my consoles and whatever Steam games my laptop can wheeze through. When I started digging into this new Series' specs, I realised that unless I really unpicked all of this terminology, this article would simultaneously enshrine my total ignorance and be about as useful as an ashtray on a motorbike. With that in mind, join me, fellow noobs, on my quest to translate this techy word salad into something that makes sense for all of us.
How graphics cards work in a nutshell
A graphics card, or GPU (graphics processing unit), is a component attached to your computer's motherboard. It translates data from your PC's CPU and converts it into visual information - ie. by changing the pixels on your display to create a new image. This is a multi-step process that happens at incredibly high speeds. First, the card generates a 2D frame made of straight lines. Then, it fills in this outline with the remaining pixels, and adds lighting, texture and colour. To manage this, a GPU needs a processor to determine what needs to go on what pixel. This (ideally) heavy-duty processor is designed to cope with the often intense demands of graphics rendering. A particularly advanced graphics card may use more transistors (integrated components that control the flow of an electrical current) than the typical CPU. A graphics card also needs a memory to record information about each pixel, like where it is on the display and which colour it needs to show, as well as to briefly store filled-in images. Upmarket graphics cards come with advanced programming to help them understand and use incoming data. The exact techniques vary by company - we'll be looking more closely at the methods AMD uses later on. But in general terms, this programming gives the cards extra tools to smooth 3D objects and make them look more defined. After the GPU creates images, it uses its own RAM to preserve data about each pixel: where it is on the display, and which colour it needs to show. Part of the RAM is also used to store completed images until they're needed.
Separating the Wheat from the Chaff
You can make a fairly good judgement of a graphics card from these three key indicators:
Its available memory
Its processor speed
The FPS it provides
Let's look at these points in more detail:
Processor speed and memory
A GPU's processor speed is determined by seven specs:
Its clock speed, or how many processing cycles per second the GPU's processor can complete, measured in MHz
The size of the card's memory bus, a circuit on the GPU. The larger it is, the more data can be sent at a time. This is measured in bits.
The amount of available memory, in MB. A decent amount of memory is important, but a larger memory doesn't automatically correlate to better performance - this is reliant on the rest of the chip's architecture. What is more important is the memory bandwidth, a combination of the memory clock rate (also measured in MHz, as above) and the size of the memory bus.
The speed of the RAMDAC, the part of the GPU that translates your digital information into something that can be shown on the display, also measured in MHz.
The number of compute units - the exact definition of a compute unit depends on the manufacturer. I'll explain what AMD deems a compute unit later on.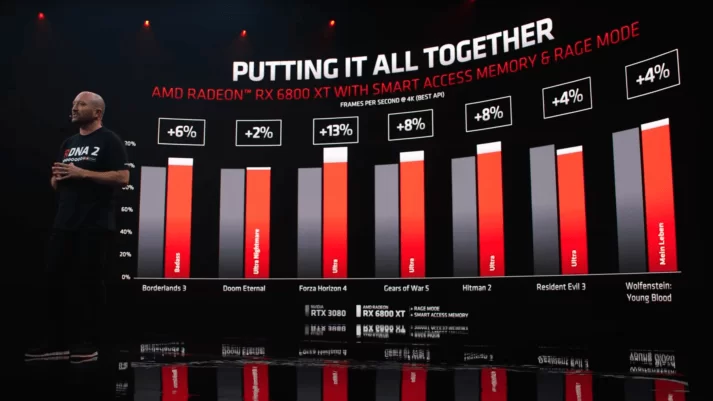 Potential FPS
For modern gaming, you'll want a minimum of 60 FPS for smooth animation. There are graphics cards out there with much higher FPS capabilities, but naturally that comes at a price. Of course, none of this will really matter if you don't have a quality CPU or motherboard to back it up. Even a high-quality graphics card can be throttled by weak components elsewhere in your computer.
In any case, now that we have all of this background information under our belts, let's take a closer look at the AMD Radeon™ RX 6000 Series.
What the AMD Radeon™ RX 6000 Series Has to Offer
For gamers
The new cards offer a variety of presets to help gamers more easily manage GPU performance. These three presets range from "calm" to save power, "balanced", and "rage", unleashing the card's full potential. AMD boasts that when pushed to their maximum capacity, the cards in the 6000 Series have enough juice to display up to 8K HDR (High Dynamic Range) experiences. Another boon to the Series' capabilities is its use of the PCI Express 4.0. This enables an impressive throughput, or bandwidth, of 16GT/s (gigatransfers per second).
The 6000 Series cards are compatible with a nifty bit of software called Radeon™ Boost. Turning this on in a compatible game will drastically reduce lag, as soon as the software detects that you're racing all over the shop. AMD claims that this will significantly amplify FPS without causing a noticeable drop in quality. Currently, supported titles include Fortnite, The Witcher III and, surprisingly, GTA V.
These cards will also feature Radeon™ Anti-Lag technology. This is a must-have for the serious hobbyist or professional esports players, by significantly reducing the time between input (pressing a key, or moving the mouse) and response. Released in 2019, AMD wheeled out professional Fortnite player Pow3r to sing its praises. He says "As a professional gamer, getting into situations with lag, even if it's just for a second, can mean the difference between kill or getting killed".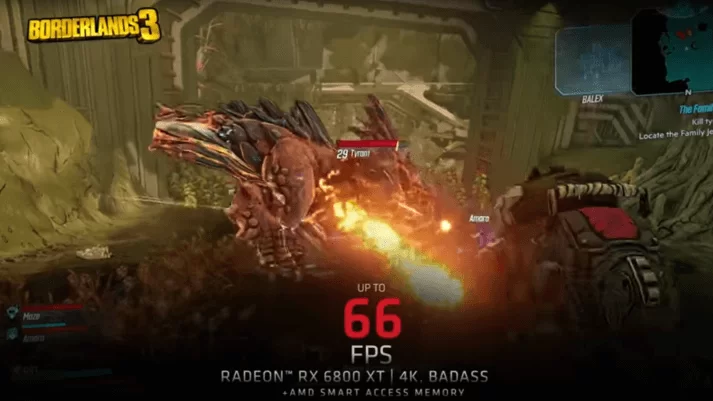 For developers
The RX 6000 Series has a second target audience: game developers. Incorporating this graphics card into your setup allows developers access to AMD Fidelity FX, a suite of tools that bring out subtle visual details without overburdening processors. Amongst these are methods to sharpen images, produce accurate reflections and shading. A notable one is DirectX® 12 Ultimate, which employs DirectX Raytracing and Variable Rate Shading (VRS) to provide realistic light and shade. If I've lost you at 'raytracing' - fear not. A proper explanation is just around the corner.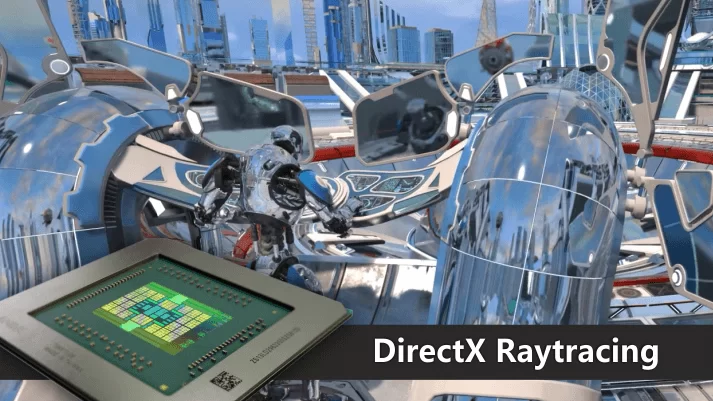 Deciphering the Specs
So, now we've covered all of the basics, we can start to understand a bit of the mumbo jumbo that AMD have peppered the RX 6000 Series' specs with. A good portion of this is terminology exclusive to their graphics cards, so even someone familiar with GPUs could be forgiven for not nodding along sagely when confronted by this jargon.
Compute units
Though this isn't AMD specific, 'compute units' are a wishy washy term at the best of times. Different manufacturers have given them entirely different definitions; in AMD's case, the number of compute units refers to how many multiprocessors are on the component. Multiprocessors are minute CPUs which work in tandem to execute different aspects of one program. The more you have, the better.
Ray accelerators
Ray accelerators are a way of, ahem, accelerating the process of raytracing. This is a costly method of creating highly realistic virtual images, demanding higher processing power and more time than other methods. The RX 6000 Series cards have a 1:1 ratio of ray accelerators to computer units, giving each multiprocessor a boost.
Game Frequency
Another term particular to AMD, game frequency is another way of referring to the cards' clock speed, which as I mentioned above, is a measure of a GPU's processing speed.
Infinity Cache
The mysteriously-named Infinity Cache is AMD's latest form of memory architecture. This is the delicate balance of combining different types of memory in a computer to deliver the highest performance at the lowest computational cost. These various types include, of course, RAM, as well as cache memory, flash memory and file storage.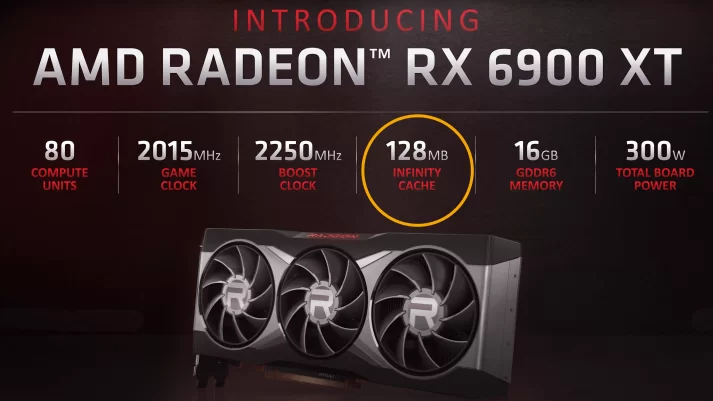 Memory Type
The RX 6000 Series uses the GDDR6 form of memory. This is a relatively new form of RAM that allows for a high throughput, optimized for use in high-powered computing, gaming and GPUs. According to AMD, this allows for 3.25 times the bandwidth of 256-bit GDDR6 RAM.
How to Nab the Radeon™ RX 6000 Series GPUs
Now we've all been thoroughly beaten about the head with all of this new terminology, I think I've painted a fairly clear picture of why the RX 6000 Series is primed to be stiff competition against NVIDIA's RTX 3000 line of graphics cards. But if you're tempted by the RX 6000 Series' impressive stats (and not put off by the intimidating prices!), how exactly can you get your mitts on one? Unfortunately, thanks to the high demand for any and all gaming gear spurred on by national lockdowns, these cards are near-impossible to find. At the time of writing, the GPUs are listed as out of stock on AMD's website. Their global list of stockists doesn't offer much hope: any graphics cards in stock have been snapped up long since. Hopefully after the Christmas rush, more of this powerful range of GPUs will become available once more.