Rumoured Headset Releases
Rumours have been swirling about two major VR releases on the horizon: one from HP, and one from Apple - which would be its first foray into the world of VR.
Since March this year, HP has been scattering a trail of breadcrumbs pointing to a successor to its Reverb headset, developed with Valve and Microsoft. The original Reverb, only released in 2019, received largely favourable reviews for its high-resolution display. On HP's website, they boldly proclaim that the Reverb G2 is a "no-compromise headset" that shall "introduce a new standard for VR". HP promises to go beyond the G1, declaring that their new headset shall have "the highest resolution on the market", a more comfortable fit and built-in movement tracking. However, despite these grandiose claims, its current pre-order price seems to be a mere £525. It might not quite be undercutting the Valve Index, but HP is certainly gearing up to compete with other midrange HMDs. Pre-order dates indicate that the new headset will be released in the UK on the 15th of September this year.
More information on HP Reverb G2.
Meanwhile, in 2018 industry insiders claimed that Apple is looking to release a pair of untethered AR glasses. Codenamed T288, it's said that the glasses will feature an 8K display in each eye, far beyond what is currently available on the market. Apple have already dabbled in the AR market with the creation of their Animoji and Face ID software. In addition, CEO Tim Cook has previously stated that AR offers "bigger possibilities" than VR, as it allows users to be "more present". It seems logical that over a clunkier headset, Apple would rather pursue the development of sleek smartglasses, perfectly integrated into their existing stable of smartphones and laptops. Considering the eye-watering price tag that's sure to come with a new line from Apple, it's likely that their target audience would be the multitasking, high-powered executive. Though there were industry whispers that the T288 was slated for release in 2020, little has been said about the project - even unofficially - since 2018. Perhaps this is a sign that their legal department has been keeping a tight leash on its employees in the run up to launch - or that the project has been dropped altogether.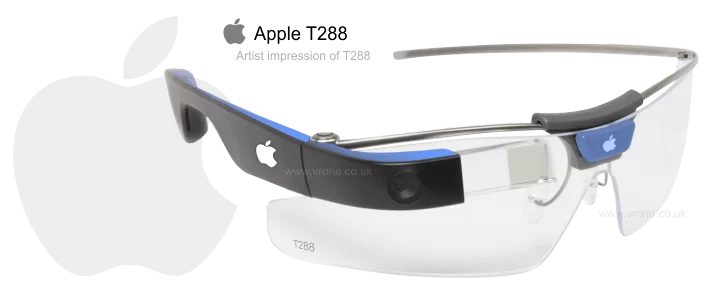 Personally, I'm more interested in a potential release from Apple. We all know their reputation when it comes to delivering splashy, paradigm-shifting technology. However - they haven't dropped anything in recent years that has had the same impact as the original iPhone. I wouldn't be surprised if the launch of the T288 would constitute an attempt to revive their reputation as innovative trail blazers. And who knows - maybe an HMD with Apple's weight behind it would elevate VR from the relatively niche gaming sector to something more mainstream.
Do you have any thoughts or comments you want to share? Post them in the comments section below...