About Gunfire Games
In 2014, Gunfire Games was founded by David L. Adams, the former studio head of Crytek USA. Gunfire Games has grown from a small group of seven, to a burgeoning sixty employees as of 2017. They're most well-known for their continuation of the Darksiders series, as well as several third-person adventure games for the Oculus.
Their first title was Herobound: First Steps (2014). In Herobound, players took on the role of a small goblin, who dungeon-crawls and slashes his way to saving the world. As a free launch title for the Rift, Herobound has found a massive fanbase.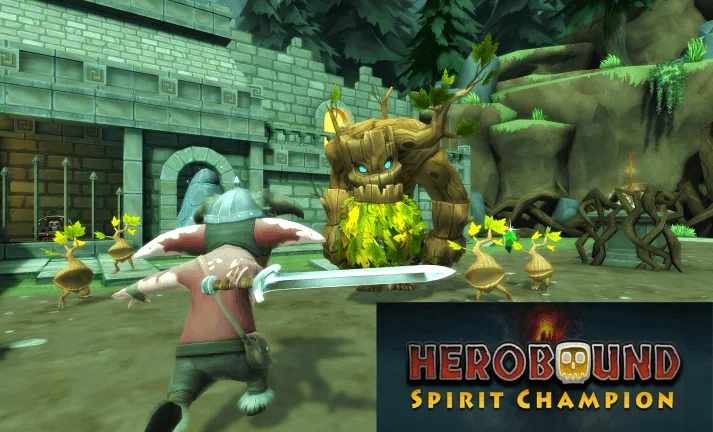 First Steps was followed two years later by Spirit Champion and Gladiators. Spirit Champion is much in the same vein as First Steps, but Gladiators was the first to introduce a co-op mode. Critics have largely praised the series' successful use of third-person perspective for VR, although they have noted that the graphics and audio quality could use improvement.
Gunfire Games' next project was Darksiders: Deathinitive Edition (2015); the remastered version of Vigil Games' Darksiders II (2012). This biblical high fantasy unfolds a drama between Death, and the other Horsemen of the Apocalypse.
Critics were largely pleased with Gunfire's improvements on the original IP. One IGN reviewer recalled that he originally thought Darksiders II had been stymied by "glaring issues," which the Deathinitive Edition had largely resolved. Players were also pleased with the new voice acting, graphics, and character customisation.
In 2016, Gunfire released their next original game, Chronos. This would prove to be one of their most critically successful games yet. In Chronos, you venture into a deadly labyrinth that only opens once a year. Each time you die in game, you're forced out of the labyrinth, and you age a year. Your task is to survive the labyrinth, before time catches up to you
Many lauded this unique premise, and innovative levelling mechanics. Players praised its combat; noting that Chronos requires more forethought than a typical game, and that the levelling mechanics honed their strategy.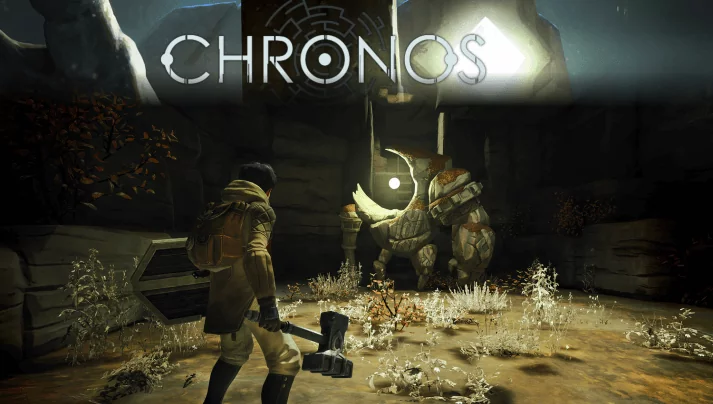 Chronos was even better received by critics, one of whom stated that it "proves you can leverage VR to enhance traditional games, but Chronos doesn't use it as a crutch; it stands tall all on its own." Chronos later won Game Informer's "Game of the Year" award in 2016.
Dead and Buried was released at the same time as Chronos, but couldn't have been more dissimilar. Co-developed with Oculus Studios, D&B features local, or online co-op gunslinging in the Wild West. As with Chronos, critics praised how Gunfire used VR to enhance a familiar genre. Having to physically crouch behind cover added to the immersion, in a way that 2D shooters simply can't replicate.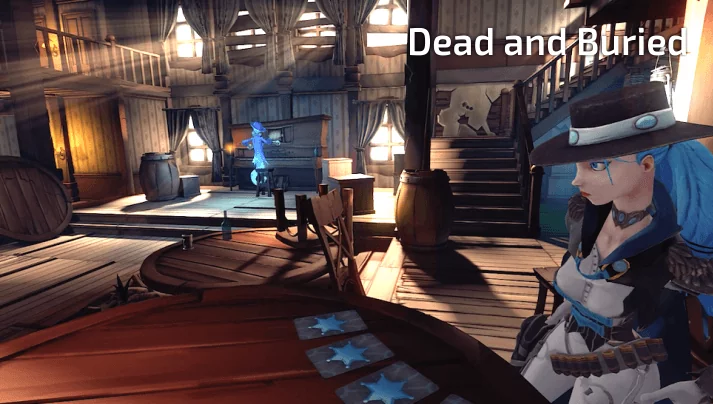 However, players weren't generally as enthusiastic. Some criticised its otherwise simple combat mechanics. Others complained of VR's perennial problem; not having enough players for a decent co-op game.
Gunfire's next title was From Other Suns (2017), a fast-paced sci-fi shooter. In co-op, and single player modes, players fight off anything from pirates, to aliens, in randomly generated environments. Each playthrough is unique, and players are kept on their toes.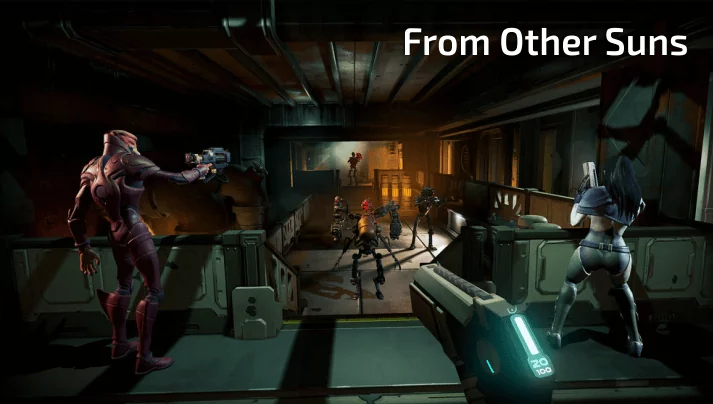 Critics, and players alike praised the frenetic combat, and high level of difficulty. However, there have been claims that From Other Suns has been abandoned by Gunfire, after not having seen any new updates for over a year.
Gunfire Games released a completely new addition to the Darksiders franchise, Darksiders III, in 2018. This time, the story revolves around Fury, the only female Horseman, and her attempts to rid the world of the Seven Deadly Sins.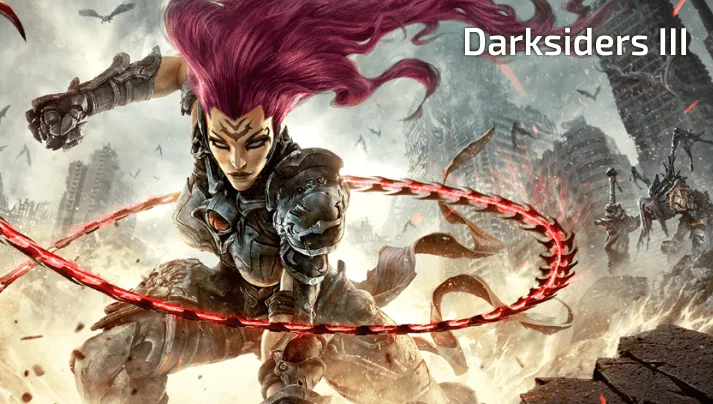 Unfortunately, Darksiders II received, at best, mixed reviews. Critics' general consensus was that it had dull graphics, and a bland storyline. Indeed, one critic praised it for its simplicity, with only a slight trace of sarcasm.
Despite this, Darksiders II sold well enough that THQ Nordic, the publisher, has re-committed to the franchise. They announced a prequel game, Darksiders: Genesis, earlier this year. However, perhaps due to Darksiders III's poor performance, it is being developed by Airship Syndicate.
In 2019, Gunfire Games released Dead and Buried 2 as a launch title for the Oculus Quest. Its main improvement upon the original is that it has also deployed AI, so players can game with others even when online co-op is limited. Both players and critics agree that this is a fun shooter, although it could still use some work.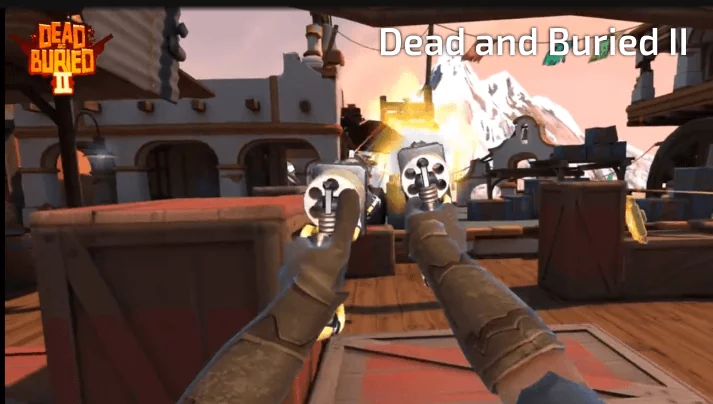 Gunfire recently released Remnant: From the Ashes on the 20th August 2019. Set in a post-apocalyptic world, players must work together to face down deadly enemies, and rebuild what little is left of civilization. This survival shooter will use "dynamically created worlds," likely similar to the level generation in From Other Suns. It's available to purchase on Steam, right now.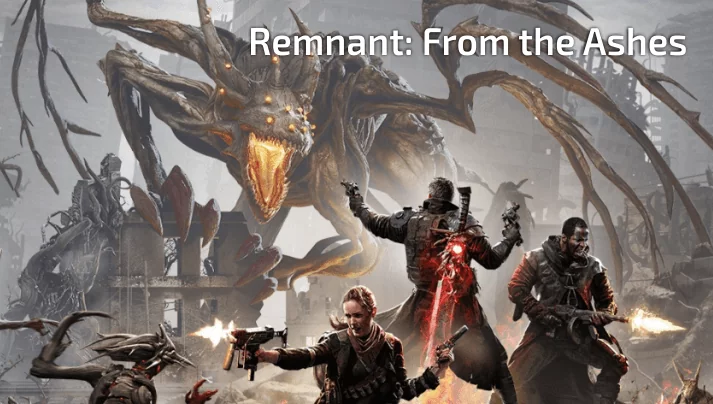 Your opinions count
Let us know what you think about the developer 'Gunfire Games' and their titles in the comments section below...