About 4A Games
4A Games is a Ukranian-Maltese game developer, founded in 2006. Since then, 4A has left an unprecedented mark on gaming. Most notably, they have penetrated the broader Western market with an adaptation of a famous Russian novel into a video game franchise.
Currently, the developer employs around 80 talented designers, programmers, artists, sound specialists and writers, all with years of experience in software development and PC games.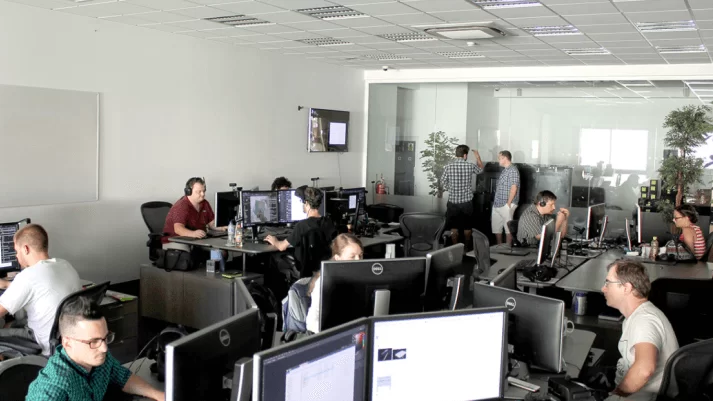 Creative Director Andrey Prokhorov has this to say about the studio: "The Ukrainian game development industry was formed from self-taught people, enthusiasts who learned by trial and error. Coming from various backgrounds – engineers, musicians, movie directors, painters, scientists and even the military - this diversity gives our studio a certain uniqueness in the way we create games. All new people are carefully selected to fit perfectly into the team. We never pursue quantity to the prejudice of quality and the smaller size of our studio allows for a unique creative process in a friendly atmosphere."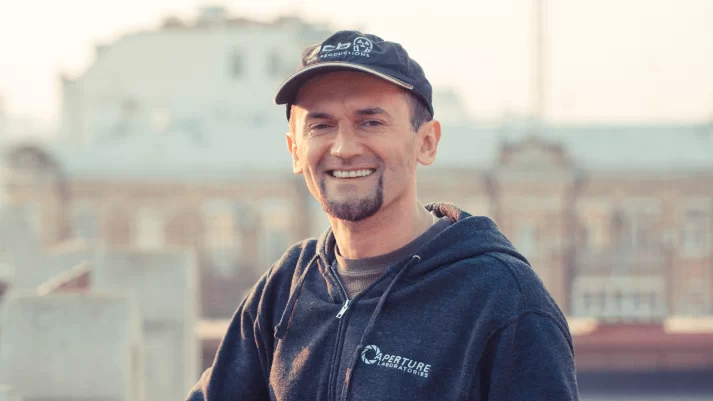 Their first game was Metro 2033 (2010), an FPS survivalist horror game. This title is based on the Russian novel of the same name, by Dmitry Glukhovsky. Glukhovsky was also a co-writer for the game.This post-apocalyptic title is set within the warrens of the Moscow underground, where players must contend with dangerous political factions and supernatural horrors.
Critically, Metro 2033 received middling responses. Critics' general consensus was that it's captivating premise was undercut by unsatisfying combat and poor stealth mechanics. To a certain extent, players echoed these criticisms, but were largely more pleased with the game's foreboding atmosphere and excellent graphics.
Despite this lukewarm response, 2033 would be the first of the Metro series, each becoming more popular than the last.
A sequel, Metro: Last Light, was released three years later. Although it was heavily influenced by the previous game's events, it didn't follow any direct plot lines. Again, Glukhovsky was heavily involved in its development. He went on to novelize Last Light in his next work, Metro 2035.

Like its predecessor, Last Light was also an FPS survivalist horror game. Not wanting to create another "flawed masterpiece", 4A Games set about responding to its earlier critics. They near-completely overhauled shooting and stealth mechanics: firing weapons was now satisfying and enemy AI was more consistent.
Developing Last Light with this feedback in mind was a fantastic move. Last Light was the UK's best-selling game in its first week. In the US, it surpassed 2033's lifetime sales within the first week and was overall the sixth best-selling nationally in its release month.

Pleasantly surprised by this new addition to the franchise, critics praised the new combat mechanics. Many were also pleased to note that 2033's gritty atmosphere and lifelike graphics had been carried over to its sequel.
After Last Light, 4A decided to go in a different direction. In 2017, they released ARKTIKA.1, their first VR game. Set in Russia one hundred years into the future, players must defend the Arktika from raiders and horrific mutants. It incorporates some of the horror elements that 4A has become known for, although it emphasises combat over stealth.
Unfortunately, ARKTIKA.1 was a step backwards for 4A. Although critics applauded its unique immersiveness, they were quick to decry everything else.

ARKTIKA.1's combat mechanics were described as "paint by numbers" by Road to VR. Players could only teleport to prescribed positions, which reduced motion sickness, but completely removed any exploratory element. 4A even limited movement in combat, only allowing players to fire from certain angles and locations. These prescribed movements left many feeling hemmed-in.
Many critics claimed that the waves of enemies became increasingly predictable as the game progressed. As players could anticipate what lay ahead, this destroyed any dramatic tension, adding "to the experience's overall artifice".
After this experiment, 4A Games decided to return to Metro. In early 2019, they released Metro: Exodus. In a major departure from previous games, Exodus sees the players leaving the underground and discovering that they aren't alone. Thanks to this, Exodus is the first in the series to feature full-throated gun battles.

Critics responded positively to Exodus, lauding its beautiful graphics and the inclusion of some sandbox areas; a first for the franchise. In its review, PCGamerN praised its evolution from stealth, to a more traditional FPS game. However, they opined that the writing left "something to be desired". Notably, this was the first Metro game that Glukhovsky didn't contribute to.
Thus far, Exodus has been nominated for several awards; such as the Games Critics' Awards Best PC and Action Games. During its first month, it peaked at no. 2 on UK sales charts. As of February 2019, it has already sold 50% more than Last Light.
Your opinions count
Let us know what you think about the 4A games and their titles in the comments section below...