New Shipment Date for Reverb G2
For those who pre-ordered the HP Reverb G2, may have to wait a little longer. On 20th of August 2020, HP officially announced that all pre-orders for the HP Reverb G2, will not be Shipped until October 2020.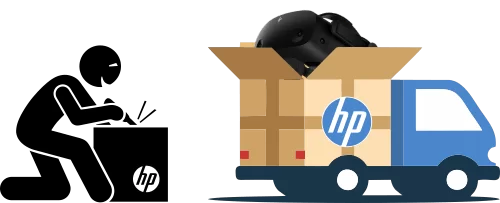 The Official Notification - in summary...
For those who ordered the Reverb G2 via SystemActive, would have receive a standard notification;
Hi Name,
Again, thank you for pre-ordering the HP Reverb G2. We have been informed by HP that shipments will take place in October. The demand worldwide has been extremely high, so there has been an impact on production, and it will be shipped at that time for all regions across the world.
Please feel safe in the knowledge that you will still be amongst the first to receive your order. All pre-orders will be delivered on Day 1. We will inform you immediately we hear any further news from HP.
There are a couple of things we'd like to bring to your attention.
The HP Reverb G2 ships with a Display Port cable, with a Mini Display Port adaptor included in the box. Also included in the box is a USB-C cable. You have to connect the headset to your computer via the USB-C cable for the headset to work. To do this you need a USB-C port on your computer or a USB-C to USB adapter cable to connect to a USB 3.0 port.
In anticipation of receiving the Reverb, we want to make sure you are fully prepared to start using the headset as soon as it arrives, so please check the connections on your machine as above.
For those of you having trouble signing into your account, the Login page for our site where you can check on your Reverb G2 order is : https://systemactive.co.uk/online/wp-login.php Your order will show "processing" which means the order is being processed. This will remain until we ship your order and then it will change to "Completed". You will also see that it is "on back-order". Do not be alarmed. This simply means it is not in stock yet.