DecaAir Wireless Gaming: To Be or Not to Be
DecaAir is Deca's (Megadodo Games) solution to wireless VR gaming. There aren't many VR headsets out there that are truly considered as standalone headsets, and by 'standalone', I mean wireless. This type of headset is few and far between. Those that immediately spring to mind are the Oculus Quest headsets, however, now there's the DecaGear 1 headset, also hoping to tap into the wireless gaming market. So where does Deca fit into this?
The DecaAir weighs only160gram! Simply clip it on the back of the DecaGear headset and enjoy 5 hours of game time via WiFi 5/6/6e


Before we get into DecaAir and Deca's possible solution to wireless gaming, let's take a quick look and touch base on the technology being used by Oculus in their standalone headsets. Deca's main wireless-gaming competitor.
In order to achieve wireless gaming, Oculus currently uses the Qualcomm chipsets (mobile processors) in their headsets. The chipset also includes an Adreno GPU (graphics processing unit) - Specifically designed for seamless cooperation with the Snapdragon CPU and DSP in order to help intensive computing tasks, mainly 3D graphic processing.
---
---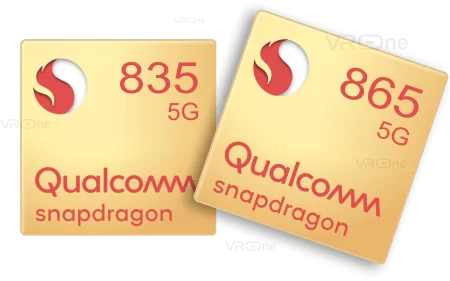 The original Oculus Quest used Qualcomm's Snapdragon 835 chipset, utilising the Adreno 540 GPU (graphics processing unit). This was adequate at the time, but - like anything technology related - it wasn't long before it was superseded by a newer, faster chipset. The Snapdragon 865, was used in the Oculus Quest 2, the first device to officially launch with the Qualcomm Snapdragon XR2 Platform, or 865 chipset. The 865 uses the Adreno 650 GPU in order to better stream all those apps. Qualcomm has now announced their latest chipset, the Snapdragon 888, which sports Qualcomm's newest Adreno 660 GPU, claiming it's 35% more powerful than its predecessor. My guess is that Oculus will use this newer 888 chipset in their next headset, the Oculus Quest 3. The Snapdragon 888 mobile chipset platform features Qualcomm's completely re-architected 6th gen Artificial Intelligence (AI) Engine, a big leap forward in regards to connectivity with truly global 5G and industry-leading Wi-Fi 6.
Okay, so that's where we are with Oculus and Qualcomm, but what will Deca be using for their solution to wireless gaming?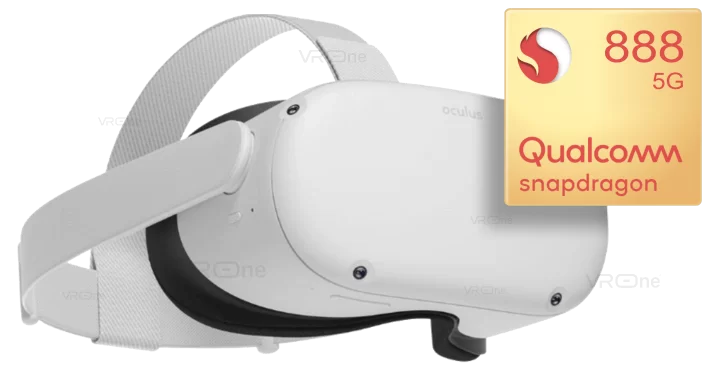 At this moment in time the engineers at Deca are still unsure as to which Wi-Fi technology they intend on using, whether that be Wi-Fi 5 (3.5 Gbps) or Wi-Fi 6 (ax), capable of a maximum speed of 9.6 Gbps. In fact it's theoretically possible that a Wi-Fi 6 capable VDSL router could reach speeds over 250% faster than many current WiFi 5 devices. Then again, putting all this technology in place and testing it is by no means an easy task, as there are so many challenges to overcome. The headset will need to be able to individually output high quality content to both eyes and if they intend to stream a resolution of 2160 x 2160 pixels per eye, that's a whole lot of bandwidth to contend with, not to mention all this happening in real time.
There's also the speed of the users broadband (internet) connection to consider as well as having a compatible WiFi 6 router. Again, this solely depends on how Deca intends the technology will work and whether they go down this route at all. Technically, in order to stream in 4K resolution you would need a 500Mbps connection in the hope to run apps fluidly. Having said that, there are various types of compression technologies and encoding techniques that could alleviate the amount of streamable data, such as pyramid geometry. We don't know how this will pan-out as yet. Deca could sacrifice and downgrade the resolution in order to achieve stable, jitter-free gameplay, although it appears that this is not their intention. Hey, you never know, they may change their mind and decide to go with Qualcomm's Snapdragon 888 chipset. Who knows?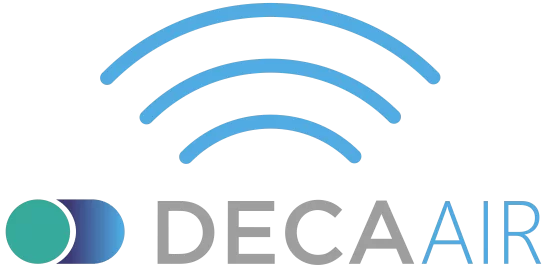 ---
---
Do you have any comments? Please leave them in the comments section below.