What is AltspaceVR?
Released by Microsoft in 2016, AltspaceVR is a technicolour VR playground. This campfire-style experience blends social media with VR, bringing people together across the globe. AltSpaceVR is compatible with several platforms: HTC Vive, Oculus, Windows MR, and a 2D mode for PC.
Perfect for these times of plague, when so much of our social calendar has been erased, AltspaceVR hosts daily free live events that any can attend. A quick peek at their calendar reveals a meditation class, improv night and music performances. My favourite is the Petty Arguments Court; presided over by a judge, with verdicts determined by jury - that is, the rest of the audience.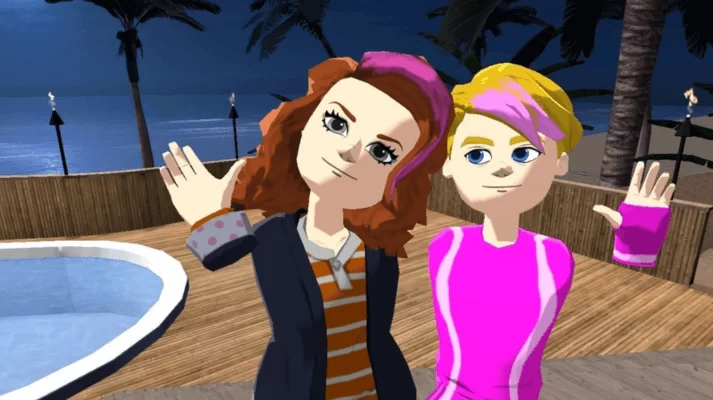 Prompted by the pandemic, AltspaceVR is now venturing outside its core group of gaming devotees and into a slightly wider audience. Recently, the creators of the Circular Fashion Summit announced that this year, it would be hosted virtually in AltspaceVR. Featuring representatives from leading fashion brands, the show can now go on.
Sign-up to AltspaceVR
As long as you meet the minimum system requirements you should be good to go. Sign-up to AltspaceVR.